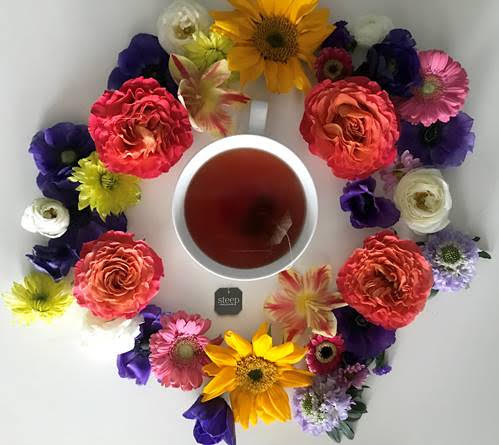 Looking for something new to fall in love with? Cool. Here it is: steep by Bigelow. So, what exactly is it? Well, it's our line of 13 premium, organic teas made with exotic, on-trend ingredients. And here are 3 ways you may be one sip away from your new favorite thing.
You're super adventurous. Maybe you tend to order the unique ice cream flavor instead of vanilla, chocolate or mint chocolate chip… you know the ones… ice cream flavors like olive oil, caramel balsamic or maple bacon. No need to hide – we know who you are! The 13 creatively blended steep by Bigelow teas deliver a neat flavor experience by combining such taste counterparts as sweet peachy notes with earthy dandelion, smoky and nutty oolong with delicate floral jasmine and smooth, malty teas with flowery top notes. Yep. Sounds interesting, right?!


You appreciate the fine craft of artisanal products. Craft beer, craft charcuterie, craft ANYTHING! Perfect. Inspired by the popularity of the craft beer movement, steep by Bigelow connects with the new wave of passionate consumers – YOU! – by supporting everyone's personal and unique routine. As the all-things-craft category continues to expand and evolve at an unprecedented rate, steep provides a distinctive look, feel and taste that embraces both current and future tea drinkers like nothing else before.


Organic all the way. Okay, so maybe not everything in your life is organic (or maybe so!), but you certainly appreciate the importance of organic products. steep by Bigelow is a premium line of USDA Certified organic teas, and in addition to that, it has the added benefits of being non-GMO and gluten-free. While tea is inherently healthy and functional, this full-flavored organic line is focused on enhancing a lifestyle experience unlike anything currently in the market.
We all know there's a flavor for every mood and every time of day. And with the steep by Bigelow line, you have plenty of choices. Rise and shine with English Breakfast Fair Trade Certified Black Tea or Chai Black Tea. Hitting a midday wall? Smooth out the day with a cup of tart-yet-delicate Rooibos Hibiscus Herbal Tea, or get a good inhale of smoky, nutty, floral Oolong & Jasmine Green Tea. Ending the day on a high note? Relax and restore with Chamomile Citrus. And there are more! Check 'em all out, cool kids of the #TeaProudly movement:
Sweet Cinnamon
Chai
Lemon Ginger caffeine free Herbal Tea
Dandelion & Peach Rooibos & Green Tea
Pure Green Tea
Green Tea with Pomegranate
Pure Green Decaffeinated Tea
Earl Grey
Oolong & Jasmine Green Tea
English Breakfast Certified Fair Trade Tea
Mint caffeine free Herbal Tea
Rooibos Hibiscus caffeine free Herbal Tea
Chamomile Citrus caffeine free Herbal Tea
Live a life steeped in experiences – starting with trying one of these! Have a favorite steep by Bigelow flavor? Tag #TeaProudly on social and tell us about it.