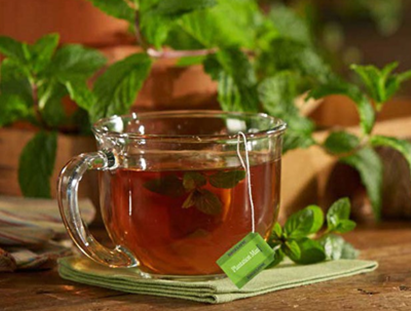 As Bigelow Tea celebrates its 70th anniversary, it's time to look at the good things that continue to happen here … and today it's all about the flavor of mint! As a family-owned American company that has been blending teas for three generations, Bigelow Tea enjoys the luxury of not only sipping some of the world's finest teas, but of being able to select only the best quality ingredients for its recipes. When you enjoy tea as much as the Bigelow family—and your name is on the package, you want to be choosy.  It is why Bigelow Tea sources all of its ingredients from trusted suppliers who share the company's passion for tea.
The pure, clean 100% American-grown spearmint that is masterfully blended into Plantation Mint® Tea and Mint Medley® herb tea is no exception. The mint is grown in the northwest corner of the United States by a family company of multi-generational growers who, when Bigelow Tea set out in the early 1960s to develop a tea with the refreshing taste of spearmint, demonstrated the same uncompromising care and craftsmanship that Bigelow Tea demands.  And the two families have enjoyed a loyal relationship ever since.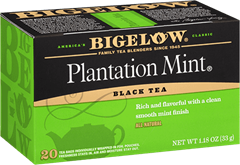 Each year the father and son team expertly grows acres upon acres of the finest quality mint that is meticulously harvested only two times each year.  The superior quality of their product, the cleanliness of their processing and the traceability of the mint from "crop to cup" are what make them ideal partners for Bigelow Tea.
Whether you enjoy Bigelow mint teas hot or over a tall glass of ice, passion, quality and exceptional flavor is what you'll taste in every cup of Bigelow Tea.