February is National Wedding Month!
Wednesday, 25 February 2009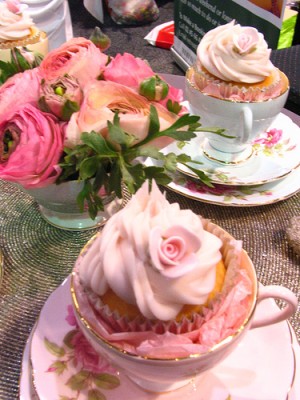 Thanks to Kids-go-Party!!!!
Listen up brides-to-be and bridesmaids alike; February is National Wedding Month! Although not a very popular month to get married, February is a crucial month of planning for spring and summer weddings.
For many family and friends of the bride, planning the Bridal Shower is a key component of the wedding process. What's the latest trend in these celebrations? Tea party showers!
There are more opportunities to create a unique event with a bridal shower. For example, you could plan a casual gathering among close friends, or an all-out formal event. The great idea behind tea parties is that they can be either.
For brides with simple, more laid-back tastes, having a tea party in one's home might be best. If this is the case, there are great tips all over the internet on how to pick out tablecloths, china and even where to order some genuine British scones! If your bride has more extravagant tastes, it might be a good idea to look into tea rooms in your area. Tea rooms can offer larger spaces, more variety and a more formal atmosphere.
Interested in learning more? Here's a great place to start!
Would you consider throwing/having a tea party bridal shower?