Spring Training: Grapefruit League
Monday, 23 March 2009
"People ask me what I do in the winter when there's no baseball… I stare out the window and wait for spring."
—Rogers Hornsby, St. Louis Cardinals
Life-long Pittsburgh Pirates fans and baseball enthusiasts greet spring training with conflicting emotions: sweet and sour. The Pirates, whose record has been negligible since the early 90's, have actually had a good start to their Grapefruit League season. There's always a sense of optimism that accompanies teams in the spring with the return of Major League Baseball.
As mentioned in this post, this will be the first season the Dodgers will not hold spring training in Vero Beach Florida.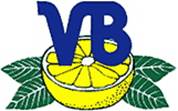 Vero Beach Dodgers logo compliments of Wikipedia
Dodgers Manager Joe Torre played for the St. Louis Cardinals during the prime of his major league career. While his numbers do not quite match those of two-time Triple Crown winner, Hall of Fame Cardinals outfielder Rogers Hornsby, Torre was no slouch; he was a nine-time All-Star, and won the National League MVP in 1971, the year the Cardinals finished second in the NL East to the eventual World Series Champion Pittsburgh Pirates. And of course, Joe is a great fan, and friend of Bigelow Tea!
Now Torre manages the Dodgers, who have recently re-signed run-producing outfielder, Many Ramirez. Ramirez's former team, the Boston Red Sox, are led by another great Bigelow Tea drinker, Manager Terry Francona. Come October it would come as no surprise to see a Red Sox-Dodgers World Series. It's doubtful that the opposing players would get together for a cup of Bigelow Green Tea during this hypothetical match up, but their managers might.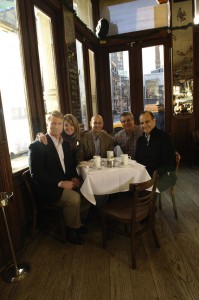 Phil Simms (former quarterback for the NY Giants and TV sportscaster for CBS), Cindi Bigelow (President Bigelow Tea), Terry Francona (manager Boston Red Sox), Bob Kelly (SVP Bigelow Tea) and Joe Torre (manager LA Dodgers)