March is National Caffeine Awareness Month?
Wednesday, 1 April 2009
Most people have a favorite beverage. Whether it's tea or coffee or any number of soft drinks — many contain caffeine. As the health-conscious consumer, you want to ensure that you know just what your "caffeine routine" is. National Caffeine Awareness Month is the perfect opportunity to do just that. About 80% of Americans consume caffeine in at least one drink a day. When you drink Bigelow Tea, you're consuming far less caffeine than with coffee. Look at it this way: one cup of coffee has about 100-120mg of caffeine in comparison to black or green teas, which have between 25–60mg.  That's a big difference!  Especially if you enjoy your Bigelow Tea favorites often through the day, as many do.
The Caffeine Awareness Association works to educate people on the consumption of caffeine. Test your caffeine smarts and be proactive about your daily intake. Controlling your caffeine is just one more of the many great reasons to drink Bigelow tea, (a very tasty and calming experience in itself!). Of course you can always choose one of Bigelow Tea's outstanding decaf tea varieties, all listed here…how about a delicious Green Tea with Lemon Decaf…?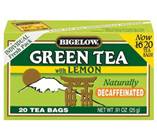 …or a French Vanilla Decaf…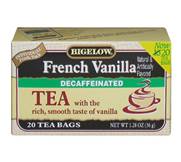 …or if you can't decide, try the Bigelow Tea Decaffeinated Assortment Pack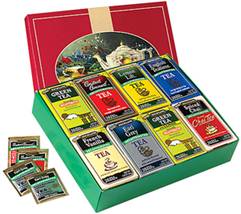 And what if you're favorite tea flavor doesn't come in decaf?  You don't need to switch — just check out this great video from Cindi Bigelow and learn how to decaffeinate your tea yourself!
[blip.tv ?posts_id=1401439&dest=-1]