The Constant Comment Best Story Winner!
Wednesday, 13 May 2009
Yes, we have a winner for the Constant Comment® Story Contest written by Debora Dickinson.  Thanks Debora for sharing this with us!
As far back as I can remember, my mother bought Bigelow's Constant Comment Tea, she loved her coffee too, but would relax in the afternoon with her tea in our living room, and when I became a teenager she shared it with me. We would sometimes sit out on our outside front porch in the summer when everything was rich and green and the morning doves were cooing, crickets were noisy and read a good book savoring our CC tea. As I grew up and life became more hectic, time did not always allow for us to sit on the front porch. I never developed a taste for coffee and continued to drink Constant Comment every morning and made iced tea with it, and it became my staple. I moved to other cities to work and live over the years, and had a family, but almost every time I drank Constant Comment tea I would think of my home and my mother and our time together.

So two years ago when she was diagnosed with a terminal disease, I flew home and we cried together and spent our time with each other and we would again sit every day and have our tea, remembering our times 40 years earlier, our summertime's sipping tea on the front porch. Constant Comment was our very favorite and she would always buy me a box to have for myself when I came to visit for the holidays. Once she even put one in my Christmas stocking! I don't have a daughter now to share my tea time, but I am acquiring a daughter in law next spring and we will be having an afternoon tea shower for her. I can't wait for her to taste my Constant Comment. It will seem as if my mother is somewhere there with us in spirit. It was just one of the pleasures in life that we enjoyed in common.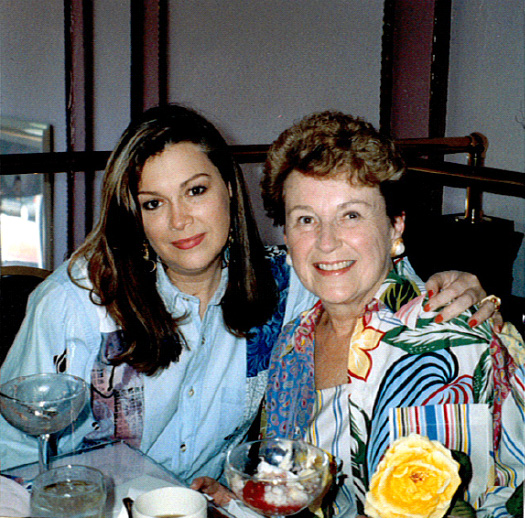 Debora Dickinson with her mother.