Make Family Reunion Month a Festive Time
Wednesday, 17 June 2009
All across the country, from Bigelow, Maine, to Bigelow, California, families are gathering because June is Family Reunion Month. What better way to celebrate than with tea made by a 100% family owned company, Bigelow Tea?
There will be no family squabbles about what to serve since Bigelow Tea offers more than 80 varieties of tea!
Make your reunion especially memorable by choosing a theme, logo or slogan and use it to decorate tea shirts, er, T-shirts, mugs, hats, and goodie bags. You can stuff those goodie bags with souvenirs, photos, recipes and a reunion booklet full of favorite family stories, honors and updates on all your relatives – able to attend or not. While you're at it, why not throw in a box of Bigelow Tea bags. Since they are boxed and individually wrapped, they will survive the heat of a long summer picnic or, heaven forbid, a downpour.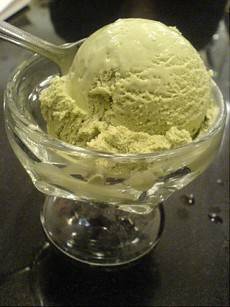 Bigelow Tea Green Tea Lemon Ice Cream
If you do picnic, why not whip up some homemade ice cream? A hand-cranked ice cream maker is the most fun because everyone can get into the act by taking turns churning. They will work up a thirst, so have plenty of iced tea ready.
No plans for a family reunion this June? Well, no worries. November is Family Reunion Planning Month, so you've got plenty of time to prepare for next June.