Cindi Bigelow Honored in Top 100 Women in Grocery Award List
Thursday, 9 July 2009
"Do the right thing and good things will follow" is the philosophy of Bigelow Tea, championed by Cindi Bigelow who was honored in Progressive Grocer's Top 100 Women in Grocery.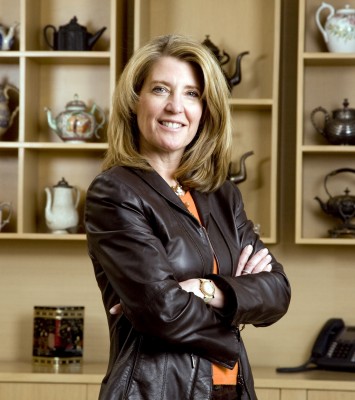 Cindi is recognized for her many achievements in the industry, not least of which is her dedication and commitment to Bigelow Tea, her employees, customers, community and the environment.
The third annual Top Women in Grocery award program organizers received an unprecedented number of nominations for outstanding female executives, entrepreneurs and industry newbies, precipitating the launch of the first ever Top 100 Women in Grocery award list.  Recognized for their business acumen and performance as top notch industry professionals, the 100 women were also chosen for their proven sense of community, fellowship and philanthropy.
"I am both honored and humbled to be listed alongside such high caliber women," said Cindi Bigelow, "and it is awe-inspiring to have such a wonderful forum to share each other's experiences, success stories and words of wisdom."
For Cindi Bigelow, tea is not just a business; it's a passion. Representing the third generation of Bigelow leaders, Cindi preaches and practices "Sustainabili-Tea"- in tea production, with people, through environmental initiatives and efforts to preserve the planet. Her unwavering belief is that the small things, over time, add up. They most certainly do!
Check out Progressive Grocer's June/July awards issue here.