National Grilling Month For Your Family And The Bigelow Tea Family!
Friday, 24 July 2009
July is National Grilling Month, the perfect opportunity to get out there, to stoke up the grill, and impress the neighbors with your fine grilling technique! No matter where you live or what you do, grilling is one of the most popular cooking activities.  In fact, The Hearth, Patio & Barbecue Association conducted a study showing that 77 percent of all U.S. households own a grill or smoker – a figure that flames up to 89 percent in households with four members or more! Everywhere across the country, in backyards, campsites, parks, and while tailgating, people are grilling. It's as American as apple pie and iced tea from Bigelow Tea!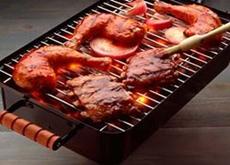 Why is grilling so popular? Well it's easy, fun, fast, and you get that delicious grilled flavor…but more than that, grilling represents something intrinsically pleasing, the gathering with friends and family in the great outdoors. From holidays to family reunions, from farewells to welcome homes, to the venerable company picnic; it's all about life's celebrations.
So whether cooking with direct heat or indirect heat, be sure to play it safe by being organized: gather everything needed ahead of time, and don't walk away from live-fire cooking!  There are lots of great grilling tips and Bigelow Tea grilling recipes available, like our fantastic Orange & Spice BBQ Sauce to help you spice up your July grill.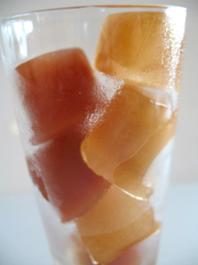 Bigelow Tea Ice Cubes!
And remember that it gets pretty hot out there while grilling in the July sun – be sure to have plenty of your iced tea favorites from Bigelow Tea – and to double your summer iced tea fun – make your ice cubes with Bigelow Tea using these easy instructions – because iced tea and grilling go together like hot dogs and mustard!