National Family Month Begins with A Day For Mom!
Monday, 3 May 2010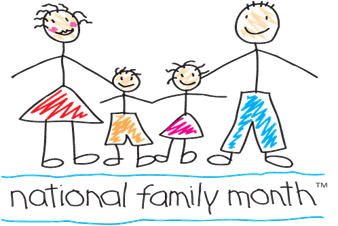 Image Courtesy of kidspeace.org
Did you know that the time between Mother's Day and Father's Day is designated as National Family Month? It's true! From May 9th until June 20th, families across the country will be sharing some quality time and celebrating their "togetherness."
Because National Family Month starts on Mother's Day, here are a few ideas from Bigelow Tea for making Mom feel special this year!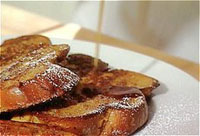 Vanilla & Cinnamon Baked Challah French Toast from Bigelow Tea
Since relaxation is usually a rarity for Mom, why not treat her to breakfast in bed? Whether scrambled eggs or something more elaborate like our Vanilla & Cinnamon Baked Challah French Toast, a delicious pot of tea will be an absolute must. From Constant Comment to Cozy Chamomile to Green Tea, a warm cup of tea is a delicious and soothing addition to a Mother's Day breakfast. To make this a truly special breakfast in bed, you might use fancy plates or utensils, place flowers on the tray and add a few "love notes" from the family. If there are young children in the house, homemade crafts are always a hit.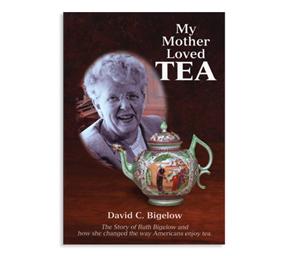 My Mother Loved Tea, by David C. Bigelow
And if you're looking for gifts, Bigelow Tea also has great suggestions: consider My Mother Loved Tea, a book about Bigelow Tea's favorite mother, Ruth Campbell Bigelow. It's a mother's story for the ages.  Or, you can make mom's tea-drinking a bit more special by giving her our polka-dotted "Mom" mug and accompanying tea bag holder. Too cute!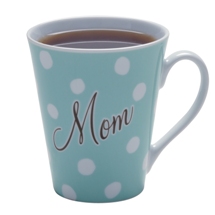 Mom mug from Bigelow Tea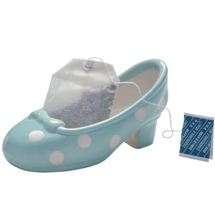 Polka Dot Tea Bag Holder from Bigelow Tea
However you choose to kick of National Family Month and celebrate Mother's Day, make sure that Bigelow Tea is part of the plan. With some fragrant tea and a big family hug, you simply can't go wrong!