Celebrate Cinco de Mayo the Bigelow Tea Way!
Wednesday, 5 May 2010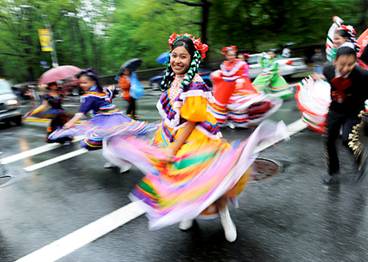 Photo courtesy of Examiner.com
In the United States, Cinco de Mayo is a celebration of everything Mexican. Many confuse Cinco de Mayo as celebrating the Mexican Independence day, but the day actually celebrates Mexico defeating French forces at the Battle of Puebla in 1862. Interestingly enough, Puebla is known for its chocolate…
The first people to drink chocolate were the Mayans and Aztecs who grew the plant and processed the seeds into a paste. They mixed the chocolate paste with chili peppers and other natural ingredients to make a tea-like drink reserved for royal and religious occasions.
Sounds like a great way to recognize Cinqo de Mayo too; luckily, this traditional chocolate-tea idea can be modified for modern day appeal, and Bigelow tea has many tea and chocolate combinations in mind! After you've enjoyed your Cinco de Mayo tacos (and maybe a Bigelow Tea Ultimate Pomegranate Margarita) consider one of our decadent tea and chocolate dessert ideas, like this easy-to-prepare Darjeeling & Dark Chocolate Pots. Here's the recipe, this tea-sation will add some extra spice to your fiesta.
Darjeeling & Dark Chocolate Pots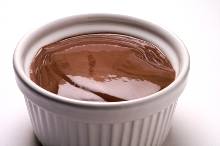 Ingredients:
½ cup whole milk
2 tea bags, Bigelow® Darjeeling
¾ cup bittersweet chocolate chips (60% cacao content) or semi-sweet chips
1 egg
Pinch of salt
Instructions:
In a glass measuring cup, heat milk in the microwave for 1-2 minutes, or until very hot. Alternatively, this step can be done in s small saucepan over medium-high heat on the stovetop.

Place the tea bags in the hot milk and allow steeping for 2 minutes. Thoroughly squeeze out teabags into milk before discarding.

Meanwhile, place chocolate chips in a blender and process until finely chopped.

Pour the hot tea infused milk over the chocolate and blend until smooth, about one minute. Add egg and a pinch of salt and blend again to incorporate fully. Note: It is important that the milk is hot to ensure the chocolate melts completely and creates the right consistency.

Divide mixture evenly between four tea cups (or individually sized ramekins) and place in refrigerator to chill for at least 30 minutes. During this time, the mixture will firm up to the consistency of pudding.

Serve chilled, with any combination of the following garnishes: whipped cream, fresh raspberries, or fresh mint leaves. And to give it that peppery-like Aztec flair, substitute the Darjeeling tea for the Orange & Spice Herb Tea!
Cinco de Mayo is the perfect holiday to celebrate not only with family and friends, but Bigelow Tea and chocolate. All perfect combinations!