Joe Torre: One of Bigelow Tea's Favorite "Boys Of Summer!"
Monday, 23 August 2010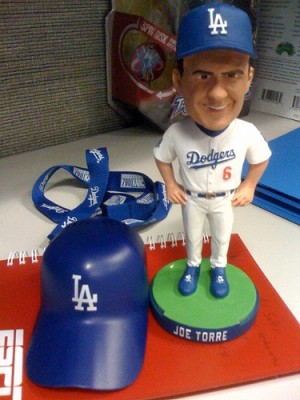 Image via www.flickr.com
We've talked a lot of baseball here at Bigelow Tea. With the season in full swing (pun intended) and the passing of the incomparable George Steinbrenner, our minds sometimes drift to the thoughts of cracker jacks, homeruns and extra innings. We do love America's Pastime!
And so with both baseball and tea on our minds, we like to focus on members of the Bigelow Tea family, like our friend and tea-lover Joe Torre, in the middle of his third season with the LA Dodgers. Joe has been in major league baseball for an incredible 45 years, with an impressive award-winning career as a player, followed by an amazing coaching career as a manager. Joe ranks fifth in all-time in victories among Major League managers – and has more postseason victories (84) than any manager in Major League history!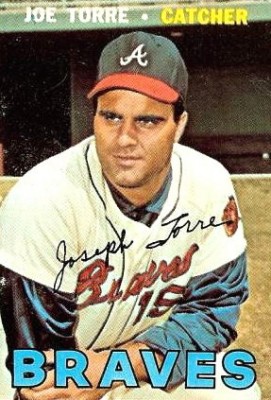 Joe Torre baseball card from 1966
Image via www.flickr.com
We're proud to say that Joe enjoys Bigelow green tea regularly, and he's been a loyal Bigelow spokesman for years (along with other sports greats like Terry Francona, Phil Simms and Wayne Gretzky).
As Joe told us, "when I found out how good green tea was for me, Bigelow was easy to love!" Well, Joe, the feeling's mutual. We wish you the best of luck with the rest of the season as we finish off summer and move into fall. We look forward to sharing tea with you again soon!
Check out our video of Joe Torre and Phil Simms talking Tea with Cindi Bigelow in New York City's Madison Square Park!
[youtube]http://www.youtube.com/watch?v=Mgcv9E3zMCk[/youtube]