Bigelow Tea Recognizes Gluten Freedom In National Celiac Disease Awareness Month
Wednesday, 6 October 2010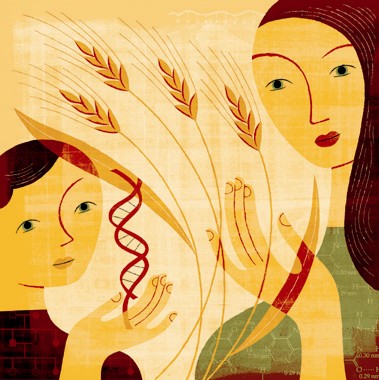 Image via National Institutes of Health
Living a healthy lifestyle, rich in quality and flavor is at the heart of our mission at Bigelow Tea. It is a satisfying pursuit indeed, and one that involves finding opportunity in life's daily challenges.
Celebrating National Celiac Disease Awareness Month in October is exactly such an opportunity. Organizations, individuals, researchers and manufacturers are working to educate and create a higher quality of life that many with the disease thought possible. It's a big effort.
A little background: "gluten free" is the key for the more than 2 million people across the U.S. suffering from Celiac Disease (CD) an immune reaction and lifelong condition preventing digestion of the proteins from wheat, barley and rye. CD symptoms take multiple forms, and the consequences can be dire, but are usually manageable through diet changes. Sounds simple enough…until you gaze around your grocery and ponder life (and even tonight's dinner) without those staples.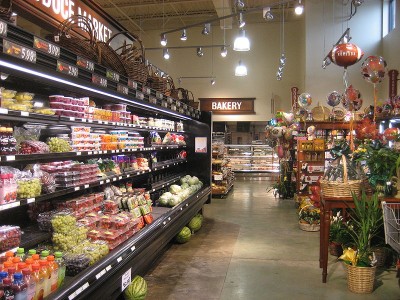 It's difficult to imagine doing without breads, pastas, & pizzas.

Image via Wikimedia Commons
Diligent planning is the key. For instance, The View's Elizabeth Hasselbeck, diagnosed with CD after her life-time of symptoms suddenly cleared up while a Survivor contestant, recommends carrying dining cards to restaurants to aid in the daily decisions necessary. Support is key – from family, friends, a growing legion of bloggers and online forums and doctors providing nutritional education and medical advances.
The good news for Bigelow Tea lovers is that almost all of our flavors are gluten free –and very clearly labeled "Gluten Free" or "Not Gluten Free." Even better news is that we're part of a growing industry offering tasty choices and alternatives.  So progress is being made, and we raise our cup to a month of awareness efforts to help lead to a lifetimes of satisfaction – and we hope you will also!