Bigelow Tea's Loss is Florida's Gain!
Monday, 15 November 2010
Just had one of the most wonderful employees inform me that she is moving to Florida to be with her family.  I know that it is the best thing for Cheryl and her girls but what a huge loss for Bigelow Tea.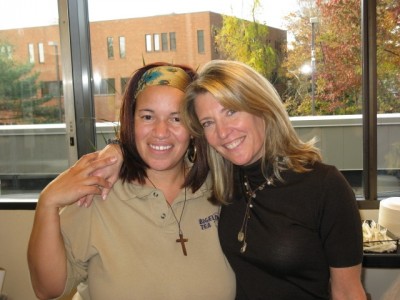 Cheryl is one of these women that just sprinkles goodness everywhere she goes.  She sees no barriers, does not understand limitations, she is just herself every day.  When she passes by anyone in this company you hear her shout out "Happy Monday" or whatever day it happens to be.  She leaves a trail of smiles where ever she goes.  It was not unusual for me to be on the phone conducting business of some sort and have her walk right on into my office, come around my desk and give me a huge hug while I stay in conversation with whoever is on the other end of the line.  Yes, she is a true peach.
More than being missed, she will never  be able to be replaced.  We love you Cheryl….all of us do!
Cindi Bigelow