Cindi Bigelow, a 2010 Notable Women in Business Inductee to the Connecticut Hall of Fame
Tuesday, 16 November 2010
Last week I had the most amazing experience.  I was blessed to be honored as one of the 2010 Notable Women in Business inductees into the Connecticut Hall of Fame.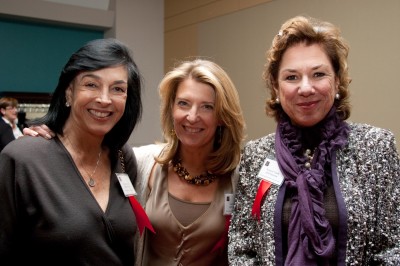 The main inductees were Anne Mulcahy, former CEO of Xerox and Maggie Wilderotter, Chairman and CEO of Frontier Communications.  Talk about two powerful, effective, kind, warm leaders-I am in awe to have been even in the same room.
But I was honored with 9 other women in the "notable' category.  These ladies were a sheer delight to be involved with.  We got along as if we had known each other for years.  The entire evening was so impressive.  Held at the Hartford Convention center, the ballroom was beautifully decorated to accommodate the 850 people that were in attendance.  The flowers, the food, the service was impeccable.  But what really impressed me was  the work done by the Hall of Fame team.  These women are dedicated to celebrating and motivating women of all ages to "make a difference."  Their mission is to inspire women to achieve, and last night that is exactly what they did.
I am so proud to have been included in this outstanding affair.  What an honor!  What a night…..
Cindi Bigelow
Photo:  From left to right, Francine Sears  President Fabrique LTF, Cindi Bigelow, President Bigelow Tea, and Roxanne Coady Founder of RJ Julia Booksellers