Thanks to Our Bigelow Tea Friends on the World Wide Web!
Tuesday, 18 January 2011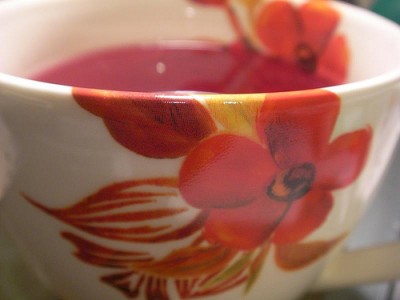 At Bigelow Tea, we truly enjoy hearing from you, our customers–and from tea lovers all over the world! Whether you're commenting on a blog post, Tweeting about your favorite tea or contributing thoughts on our Facebook page, we are always happy to hear from you. That's why we've decided to post a monthly "thank you" to all our Internet pals!
In December we found our Facebook page hopping with activity! Many tea lovers became our "fans" and entered our exciting sweepstakes. In addition, many grateful customers visited our page to share their love of our teas! Thanks to Barbara Ellen Cornett-Gollwitzer (Spiced Chai tea), Brian Muller (Jasmine Green tea) and Jennifer Palmer (Vanilla Caramel tea) for the shout-outs about their favorite teas!
And there's tea fan Toby Fauke Smith, who recently expresses his love of Bigelow Teas' Earl Grey: "It's my favorite and I've tried many including loose leaf tea shop varieties. Bigelow's is the best!" We admire Toby's good sense and taste!
This is just a small sample of what you're saying about Bigelow Tea, and we look forward to highlighting additional conversations in the future. Thanks to all our Facebook fans, Twitter followers, readers and friends for sharing your thoughts, comments, exclamations and compliments with us this month! Happy New Year … and we look forward to connecting with you again throughout the month of January and beyond!
Teacup photo by Cate Sevilla via www.flickr.com