Exercise a Little Sustainabili-TEA with Bigelow Tea
Wednesday, 19 January 2011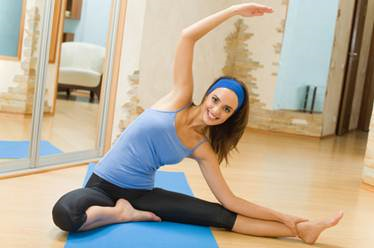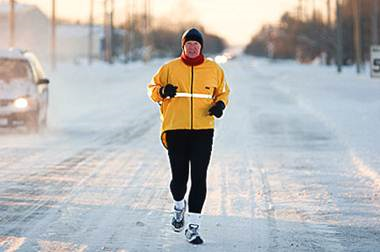 Indoor and Outdoor Exercise
January is our time to make good on all those brave New Year's resolutions that we made at the stroke of midnight on New Year's Day!  Many of us have started dieting, but as much as we may want to avoid it, good dieting needs to be balanced by proper physical exercise.  To properly sustain our body and mind (remember the expression "sound body, sound mind?") we need to engage in some form of regular physical activity.  (A word of caution: always consult your physician before commencing any exercise regimen.)
Once your doctor has given you the thumbs up, you're ready to begin your very own fitness program.  And Bigelow Tea will be right there with you…that is, after our first hot cup of tea for the day!  Remember, for many of us, it's really cold, but we can't let the weather deter us. There are all sorts of outdoor winter exercise that we can partake in, like skiing (downhill and/or cross country), skating, snowshoeing, walking and hiking, to name just a few. But, when you do bravely venture outside, take heed of these winter exercise tips:
Do some warm-ups first, to loosen your muscles.
Insulate your body by layering your clothes.
Stay hydrated.
Don't remove your clothing immediately upon returning indoors. Let your body adjust to the warmer temperature.
And if you choose to hibernate this winter, you're not off the hook! You can workout indoors too, whether at the gym or in your living room. Maybe join a Pilates class, or just dance around the house to your favorite tunes! Whatever your preference — indoors or outdoors — the key is to have fun!
Here's to an active year in 2011!
Photos via Sheknows.com and Expressnightout.com.