Bigelow Tea's Nifty Green Tips to Celebrate March
Monday, 14 March 2011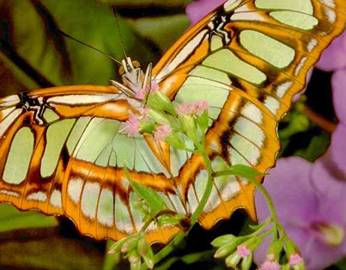 Art imitates life: this butterfly is all ready for St. Patrick's Day, wearing the colors of the Irish flag!
Bigelow Tea is on a quest to seek out and share the most creative and nifty Sustainabili-TEA tips to usher in the Spring!  We've discovered simple yet novel ways to celebrate St. Patrick's Day, store paint, exercise that ol' green thumb and care for your pets – the green way!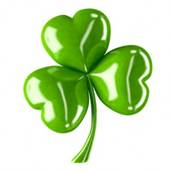 Make St. Patrick's Day greener!
On St. Pat's, how about dyeing (instead of buying) old cotton t-shirts green?  And then, rather than using chemical dyes, use vegetable dye instead!  Boil, crush, and then strain a couple of bunches of your leafy green vegetables. Put the t-shirt in the hot liquid and let it soak overnight.  Air-dry it and wear it!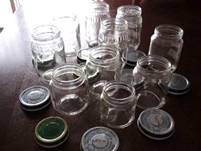 Storing paint….in baby food jars?
If you have babies or know anyone who does, gather all those empty baby food jars and re-use them! Simply clean the jars and lids, steam off the labels, and pour any of your leftover paints (this could be household paint or – for the artists in the house – oils or acrylic paints). Place your own label on the lid or the side of the jar, and they stack neatly on a shelf in the garage or work room!
Exercise your green thumb
Bring the outdoors in. Clean the air in your house with common houseplants like Boston ferns, English ivy, rubber plants and peace lilies – all of which absorb the toxic chemicals in your house!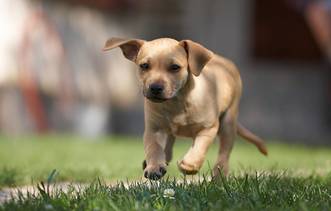 Green pet care
And finally, when it comes to our darling pets, organic food is really, really good for them.  So is natural fabric (for pet bedding) and eco-friendly pet toys.  And holistic veterinary care may be something to consider as well!
Happy Spring!
Photos via Eco-legacy.org, Agreenliving.net, Projectmcm.com, and Peachygreen.com