Relax With Bigelow Tea for Stress Awareness Month
Wednesday, 20 April 2011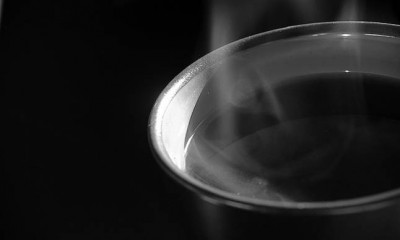 Bigelow Tea and tea-drinkers worldwide have long known the calming effects of a delicious cup of green tea. With April being Stress Awareness Month, it's a perfect moment to focus on stress management and finding healthy ways to survive the daily grind. This is one of those times that Bigelow Tea really makes a difference … by easing the stress of your busy life with a favorite cup, and even better, with a friendly conversation!
We're all familiar with the impacts of stress and its potentially harmful effects. In fact, some identify stress as America's number one health problem. Stress can lead to an overall loss of well-being, weaken our immune system and can cause depression, according to the National Heart Association. We've talked often at Bigelow Tea about benefits of the properties found in tea, including the stress-relieving support of L-Theanine, an amino acid ample in green tea.
L-Theanine can make us feel relaxed by stimulating alpha brain waves and creating a sense of relaxation with alertness, without undesirable side effects such as drowsiness. Well, perhaps it's best to leave the science of it all to the experts. But if enjoying a delicious cup of a favorite Bigelow Tea supports a positive response to stressful days, then so be it!
There seems to be no shortage of stressors these days, and there are many ways to manage them, including sewing, playing music, or taking to the great outdoors.  Add to that the perfectly natural and calming effects of a cup of Bigelow Tea, and you have a recipe for decreased stress. So, whether it's National Stress Awareness Month or any day of the year, you can raise a cup of tea to help de-stress your day!
Photo by visualpanic via flickr