Bigelow Tea Health News: Is Green Tea a Natural High Blood Pressure Remedy?
Wednesday, 25 May 2011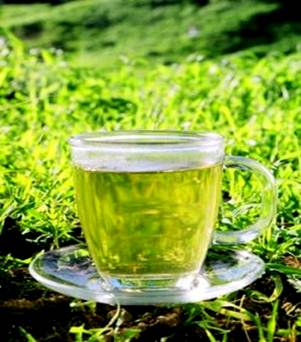 At Bigelow Tea we've taken Sustainabili-TEA to heart. We advocate the philosophy and practice of going green in every aspect of our lives, including the production of a splendid selection of flavorful, catechin-filled green tea!  Over the years, we've shared the findings of numerous research studies extolling the health benefits of green tea – from stress reduction, weight control, cardiovascular health and diabetes prevention to eye and skin care.
We've also learned via numerous studies that moderate consumption of green tea may help to control high blood pressure!  Millions of Americans suffer from high blood pressure or hypertension.  It's one of the leading causes of stroke and coronary artery disease.  Blood pressure is measured by two numbers: the top number is the systolic pressure (120 or less is considered normal; 140 or more is considered high) and the bottom number is the diastolic pressure (80 or less is considered normal; 90 or more is considered high).
Factors such as salt intake, obesity, stress, hormone imbalance and kidney disease may contribute to high blood pressure.  According to the Pennington Biomedical Research Center, green tea may help reduce high blood pressure because it keeps the arteries from narrowing by repressing ACE, an enzyme secreted by the kidneys that reduces the elasticity of the arterial muscles, which would cause blood pressure to rise blocks the normal flow of blood.
Whether it's for your health or just for its good taste, drink a cup of your favorite green tea today!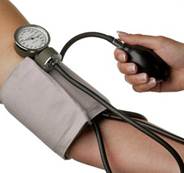 It's important to check your blood pressure regularly!
Caution: although moderate consumption of green tea is generally safe for most adults, do consult your physician before embarking on any herbal regime.
Photos via Hubpages.com and Ayurvedic-herbal-cure.blogspot.com.