Beat the Heat with Bigelow Tea's Refreshingly Cool Iced Tea!
Tuesday, 19 July 2011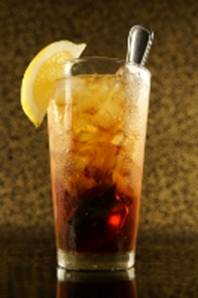 The temperature barometer is rising with each summer day, so perhaps you're thinking about something cold and refreshing to quench your thirst?  Bigelow Tea to the rescue with some delicious iced tea recipes to cool you down! Sip and enjoy!
I LOVE LEMON® AND ENGLISH BREAKFAST® ICED TEA

Ingredients:
2    Bigelow I Love Lemon® Teabags
1    Bigelow English Breakfast Teabag
½   cup boiling water
2½  cups cold water
Instructions:
Pour boiling water over 2 I Love Lemon® teabags and 1 English Teatime® teabag.
Steep 3-5 minutes. Remove teabags.  Add cold water.  Sweeten to taste.
Pour into tall glass filled with ice.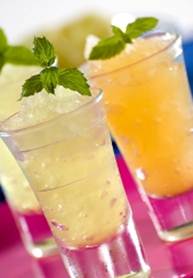 Ingredients:
10 Bigelow® Teabags, any variety*
4 cups of boiling water, set aside 1 cup
¾ cup sugar
2 cups ice cubes
4 tablespoons fresh lemon, lime or orange juice (optional)
Instructions:
Steep teabags in 3 cups boiling water for 5 minutes. Meanwhile, pour remaining  1 cup boiling water into a medium saucepan; stir in sugar. Bring back to boil over medium-high heat, stirring occasionally. Boil 5 minutes; remove from heat.
Squeeze liquid from teabags ; discard bags. Pour tea into 13×9-inch baking pan, stir in sugar mixture. Stir in ice until dissolved. If desired, stir in juice.  Freeze 4-5 hours, stir once an hour during last three hours of freezing. Tea mixture should be partially frozen so it is icy/slushy, but not frozen solid.  Spoon frosty iced tea into dessert dishes;  garnish with fresh fruit, mint sprigs – as desired.
Yield: Six 2/3-cup servings
*Green Teas tend to be milder in flavor; so when preparing with any Bigelow® Green Teas, use 15 bags.
Tips: If mixture becomes frozen solid, defrost on counter about 15 minutes and break up, using ice cream scoop or strong serving spoon.