A Mother-Daughter Moment at Operation Hope
Friday, 5 August 2011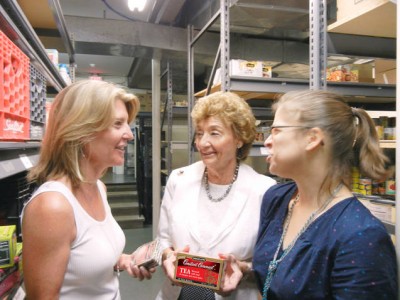 Had a wonderful opportunity to go to Operation Hope's pantry this week with my mother.  It was the first time I was able to have my mother join me on my visit there and I was so delighted to see how much interest she took in the program.
The pantry offers food to individuals who are in true need.  We spent almost an hour talking with Liz Bennett and Paula Morthanos about how the program works and how needed it is in our community.  Operation Hope has been serving homeless and those in need for 25 years.  It is one of the recipients from the Bigelow Tea Community Challenge.
After we left, it was really heartwarming to hear my mother talk about the visit and how she wanted to see what else my family and I can do to support all their good work.  It was a special hour!
Cindi Bigelow