No Water, No Tea! Water Conservation Tips from Bigelow Tea
Tuesday, 23 August 2011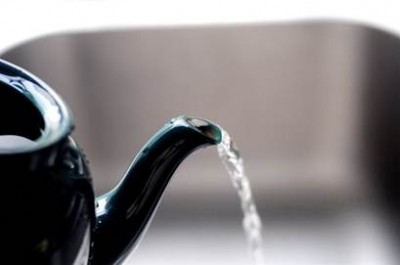 Imagine a world without … tea?  Perish the thought!  Bigelow Tea wants you to never, ever worry about that, so we all know what we need to do:  conserve water.  Water is one of the world's most precious natural resources, if not the most precious of all.
Conservation in general is not just an ideal anymore, it's a reality and we're all on board. As a global community, we are learning to live a greener life and our collective motto has become: reduce, re-use, and recycle.  Yet even with the increasing occurrences of droughts around the world and the dangers of toxins in our rivers and streams, we still sometimes take water for granted. The simple truth is that water safety is high up on the world's list of conservation concerns.
With that in mind, Bigelow Tea would like to share some water conservation tips with you so that we may all practice Sustainabili-TEA together!
Outdoors
Hydro-zone your landscape.  Group your plants, trees and shrubs together, according to their watering needs.
Mulch reduces evaporation in the soil, so mulch, mulch and mulch again!
Concrete doesn't need to be watered, so water your plants, not your pathways!
Place a rain barrel or two in your garden.  Collect rain and re-use it when you irrigate your yard.
Indoors
Try to take more (quick) showers than baths.
Don't leave the tap running (i.e. while brushing your teeth).
Use old water from your tea kettle to water your house plants!
If you have any nifty water conservation tips to share with us, we'd love to hear from you!
Photo via Theshinybaz.blogspot.com