Bigelow Tea Salutes Patriot Day Community Efforts and Tea for the Troops
Friday, 9 September 2011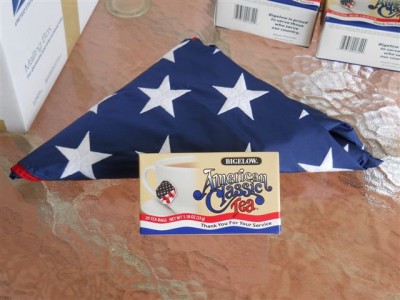 As America commemorates the 10-year anniversary of 9/11 on Sunday, we remember those we lost that bright and terrible day. We also honor our troops, who continue to sacrifice for our country both at home and away. Now officially recognized as Patriot Day and National Day of Service and Remembrance, September 11th is also a time for personal reflection and recommitment to our own communities. Here at Bigelow Tea, we are continually inspired by people who strive to make a difference.
Community service is integral to Bigelow Tea's mission, so we were excited in 2009 to create the special Tea for the Troops, honoring the brave men and women serving in Iraq and Afghanistan.  Bigelow Tea produced 100,000 boxes of American Classic Tea for the troops – 100 percent grown on American soil at our own Charleston Tea Plantation. It's a small way of saying thank you to those who serve and protect. The many letters of appreciation we have received from the troops are truly heartwarming!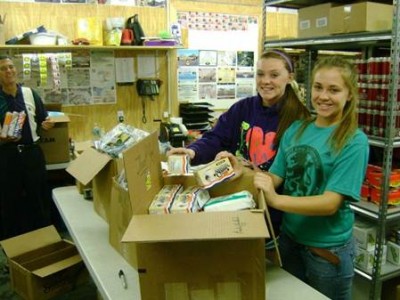 Aspen (left) and Autumn Cooper pack Tea for the Troops in Wesley Chapel, FL
Our extended Bigelow Tea family is also heartened to see how Patriot Day, established in memory of those who died in the terrorist attacks of September 11th, has spurred on more volunteerism across the country.  In 2009, a presidential proclamation declared Patriot Day a National Day of Service and Remembrance "as an opportunity to salute the heroes of 9/11, recapture the spirit of unity and compassion that inspired our nation following the attacks and rededicate ourselves to sustained service to our communities." More than 63 million Americans responded by volunteering their time, efforts and hearts.
The momentum continues with the I Will page, which provides a forum for ideas in support of the 9/11 National Day of Service and Remembrance. Share yours with us on Facebook and Twitter!