Tea Plays A Supporting Role At The 2011 Emmys
Friday, 30 September 2011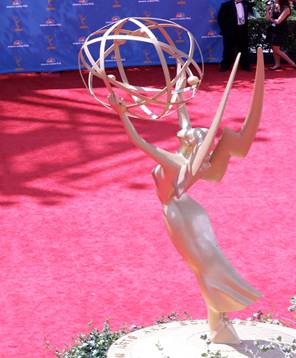 The Emmy Awards seem to always generate constant comment, both before and after the show, so Bigelow Tea began thinking about our own Constant Comment tea and how tea may have been part of the Emmys this year!
One thing we noticed is that on the red carpet a few stylish ladies were wearing tea-length dresses! The dress getting the most post-Emmy buzz was worn by Kaley Cuoco, who stars on The Big Bang Theory. Red carpet watchers praised her chick black tulle Romona Keveza dress and her simple makeup. We thought all the ladies looked fabulous that night!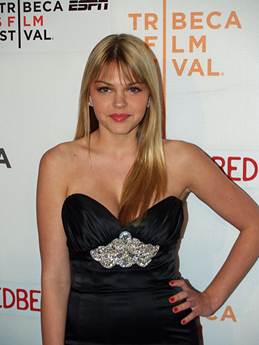 Actress Amy Teegarden
In addition, one of our favorite young actresses – whose name makes us smile – was on the red carpet: Amy Teegarden(don't you just love that?!) from Friday Night Lights; she attended the Emmys wearing a giant smile, gorgeous earrings and a dress that also received rave reviews!
And while we think champagne may have been the beverage of choice for many of those in Hollywood, we'd venture to guess that many Bigelow Tea lovers enjoyed the Emmy telecast from their comfy sofas…with a cup of tea! Constant Comment Green Tea, perhaps?
All that, plus a joke from the show's host Jane Lynch about her daughter attending a "tea party," made the Emmy Awards a beau-TEA-ful evening!
Now that's entertainment!
Image 1 by WEBN-TV via Flickr.com
Image 2 of Amy Teegarden by david_shankbone via Flickr.com