On Halloween Bigelow Tea Notes That Frankenstein's Monster Loved His Tea Too
Monday, 31 October 2011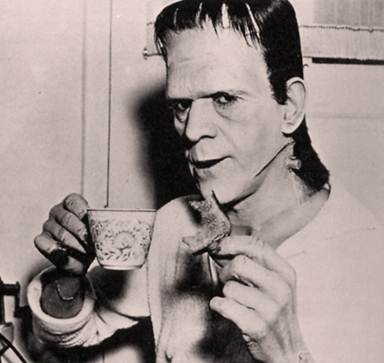 For Halloween, Bigelow Tea decided to look back at some of the best horror flicks ever made, and we were delighted to discover that the most infamous monster in Hollywood—Frankenstein's monster—loved his cup of tea!  Of course, it was actually the man underneath all that monster make-up and costume attire who was the real tea aficionado!
William Henry Pratt was born in 1887 in Victorian England, and later adopted the stage name we all now associate with horror films, Boris Karloff. Karloff had a distinguished acting career that included well over 100 films and 40-plus TV series.   Renowned for his deep, sonorous voice, Boris performed many narrations and voice-overs in the latter part of his life as his health and mobility began to decline. He died of emphysema in 1969.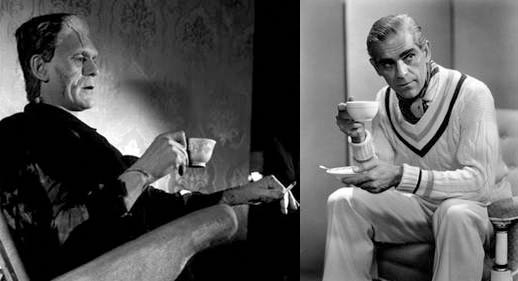 Boris Karloff's exotic, swarthy looks, thick eyebrows and unique voice made him a natural choice for the genre of films that became his bread and butter:  scary, sinister horror films.  But it was during his midlife (at the age of 44), when he took on the pivotal role in Frankenstein, the 1931 film classic that catapulted him into Hollywood stardom.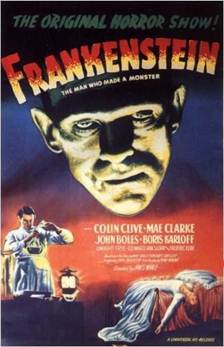 Contrary to the characters he played, Boris was not only a gentleman – he was a gentle man.  And, true to his English roots, his favorite libation was tea.  Whether it was between takes on a movie set or sitting quietly at home, a cup of tea was never far out of his reach. That's the wonderful thing about tea:  not only does it taste good, but it also helps to relax the mind (and soul) at the end of a long day. Happy Halloween!
Images via Monstercrazy.tumblr.com, Wikipedia.org, Yyoquemepongo.blogspot.com, and Teaandco.com