Bigelow Tea Salutes American Heroes During Military Family Appreciation Month And Veteran's Day
Friday, 11 November 2011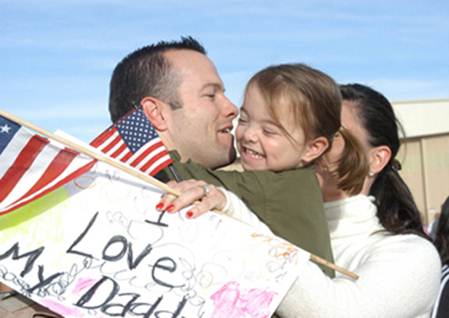 November is that special month when we at Bigelow Tea, and people all across the country, honor the brave men and women who serve and have served in our armed forces. We truly appreciate the sacrifices made by our military families (which is why we created Tea for the Troops), and Military Family Appreciation Month is an opportunity to give thanks to them all for helping to protect our cherished freedoms.
The men and women who fight for our liberty are heroes, and their families are making sacrifices too. Tearful farewells, joyous reunions, daily worries and the pain of grief: these are what our military families endure in service to our country.  Their sacrifices, made each day, are no less heroic than those of their husbands, wives, sons and daughters on active duty. Bigelow Tea appreciates these brave military families.
Today on November 11, we also celebrate Veteran's Day—to honor the American men and women who have served in the military. The day began on November 11, 1918, when an armistice agreementwas signed signaling the temporary ending of hostilities between the Allied nations and Germanyduring World War I. Legislation was passed in 1938 to officially recognize November 11 as Armistice Day. After World War II and the Korean War, the word "Armistice" was replaced with "Veterans,"to honor American veterans of all wars.
The red poppy, which bloomed across some of the bloodiest battlefields during World War I, became a symbol of remembrance of the blood that was shed by the brave soldiers who died for our freedoms.  At Bigelow Tea, we take this moment to lift our hands to our hearts and bow our heads in silent remembrance and gratitude.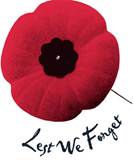 Image (top) via Blissfullydomestic.com,
Image (middle) via Newresource.com,
Image (bottom) via Ambergrisdaily.com.