Bigelow Tea Suggestions for National Hot Tea Month!
Monday, 2 January 2012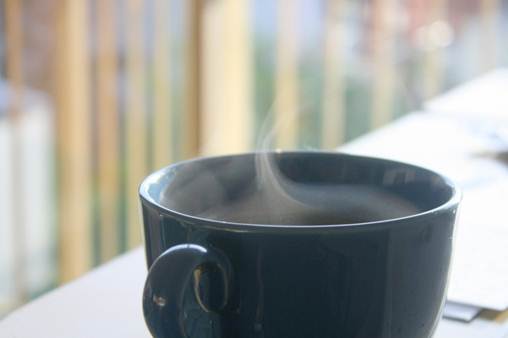 During National Hot Tea Month we know you don't need encouragement to drink Bigelow Tea; it's January, after all, and there's no better time of year to slow down and warm up with a steaming cup of hot tea! But for us, National Hot Tea Month is like a month-long holiday, so we thought it might be fun to give some suggestions for teas you may want to try over the next weeks. Here are some thoughts … and we'd love to hear your ideas too!
On Mondays, when we all need a bit of a boost, a traditional black tea may do the trick. Give English Teatime or Darjeeling a try!
On Tuesdays a decaf tea during your mid-morning break sounds just about right. May we recommend our decaf Green Tea? Smooth, delicious and full of antioxidants!
Wednesday is known as "hump day," and we think a little Lemon Lift in the afternoon will help get you over that hump and headed towards the weekend!
Thursday evenings seem to be a favorite television night, so how about an herbal tea like Chamomile Mint to sip with your favorite shows?
For Friday, why not consider the venerable Constant Comment? Usher in the weekend with the grandmother of all tea blends! Sounds pretty good to us.
Saturdays tend to be full of errands, sports and family time; our Spiced Chai is the perfect tea for this busy day!
And Sunday … brunch day … English Breakfast and Earl Grey are two traditional teas that will make beautiful additions to your Sunday brunch and family gathering!
We hope these daily tea suggestions help out … but with so many Bigelow Tea choices, we predict a busy National Hot Tea Month. We know we'll do our part!
Oh and while you are celebrating, make note of all of the fun things we are doing in January on Facebook: Win a trip for two to our Charleston Tea Garden via our sweepstakes tab just under our profile picture in Facebook (starts Jan 3rd so enter tomorrow). Also, chat with Cindi Bigelow, President, live on Facebook on January 18th from 2:00-3:00pm EST.  Happy Hot Tea Month!
Image by etagwerker, via Flickr.com