Bigelow Tea has Tips for Weathering Cold and Flu Season
Wednesday, 11 January 2012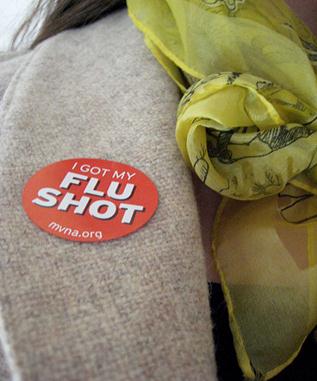 Cold and flu season is well under way and is expected to pack about the same wallop as it did last year. Here at Bigelow Tea, we're bolstering our defenses against this seasonal attack of coughing, sneezing and wheezing! After all, prevention is always your best weapon. Here are our favorite tips for giving colds and flu the slip:
Practice germ warfare – Wash your hands, thoroughly and often, especially after blowing your nose, using the bathroom, and before preparing food. That means using soap on the tops and palms of hands and lathering for at least 20 seconds before rinsing.
Disinfect high-touch surfaces regularly – Wipe down phones, desks, keyboards, sinks and faucets daily. A virus can live for several hours on these objects!
Consider getting a flu shot – Last flu season, the U.S. Centers for Disease Control and Prevention began recommending that all Americans 6 months and older be vaccinated for the flu. Nearly two-thirds of adults say they plan to get vaccinated this year. That's good news, according to Dr. William Schaffner, president of the National Foundation of Infectious Diseases. "Influenza vaccine remains the best prevention for the seasonal viral disease," he said.
Eat foods that grant immunity – Certain foods have properties shown to boost immune function. Garlic, dairy products, citrus fruits, meats and peanuts are all great choices.
AND: Drink plenty of Bigelow Tea! – Research has shown that drinking tea may boost the body's defenses against viral infections. Another soothing option, if you prefer herb tea or want to forego caffeine, is Lemon Ginger Herb Plus with probiotics. This zesty brew effectively delivers GanedenBC30 probiotics, which have been shown to maintain a healthy balance of microorganisms in the digestive tract and to help strengthen your immune system.
What a delicious way to keep the doctor – and those miserable germs – away!
Photo by Emma Brown, via Flickr.com