Bigelow Tea Takes A Moment to Say Thank You
Friday, 13 January 2012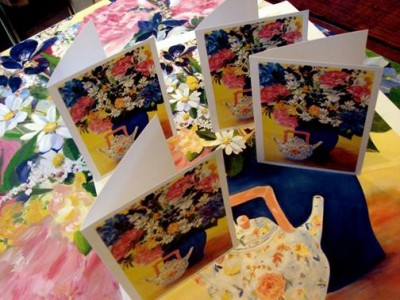 Do you know that January is National Thank You Month? It is, and Bigelow Tea loves having an entire month to saying "thanks" to those who mean so much to us!
We all know that the words "please" and "thank you" can make all the difference in the world. So this month is a great time to remember to thank everyone who helps us out, from cashiers to wait staff to crossing guards … these are people who deserve and appreciate a heartfelt thank you. The simple words, "thank you," can truly make someone's day better!
January is also an excellent time of year to teach children the importance of a good, old-fashioned thank you note. You can explain why these letters are so important by asking your child (or niece/nephew/grandchild) to imagine choosing a special gift for someone, wrapping it and sending it off. Without a note of thanks, the gift-giver might not know that the present was received and appreciated.
Finally, because January marks the beginning of a new year, it's the ideal time to reflect on the good things in our lives. We all have something to be thankful for, whether it's health, a good friend, a supportive family or a warm, aromatic cup of tea! Here at Bigelow Tea, we are so fortunate – we haveyou, our steadfast customers to be thankful for! So in the spirit of the month we want to send a huge thank you to all of our loyal tea drinkers. Thank you for choosing Bigelow Tea and for being a part of the Bigelow Tea family!
Image by bluebirdsandteapots, via Flickr.com