A Win, Win for All With "Green" Transportation For Bigelow Tea Employees
Monday, 16 January 2012
On December 5, 2011 the Fairfield Metro North train station opened its doors literally in Bigelow Tea's back yard here in Connecticut. This is a state of the art train station that is handicap accessible and is the first new train station to open on the New Haven, CT line in approximately 100 years.
As part of the new station, we are very fortunate to have access to a paved sidewalk that leads from the train platform directly into our rear parking lot via a security-controlled gate. Bigelow employees are starting to take advantage of this green transportation alternative; we already have 7 employees who take the train to and from our office on a regular basis.
As the price of gasoline is currently hovering around $3.50 in Fairfield County, CT, the train offers a more economical way for employees to get to work. For example, in the month of December, 2011 Bigelow train commuters saved approximately 186 car trips, 2,165 miles and 99 gallons of gas according to information provided by Connecticut Commuter Service.  Another very important benefit is that the amount of carbon emissions escaping into the environment has been reduced by 1,000 pounds in only 1 month.  We are optimistic that as time goes on and train commuters share their success stories, we'll continue to see an increase in train riders and a decrease in cars on the road.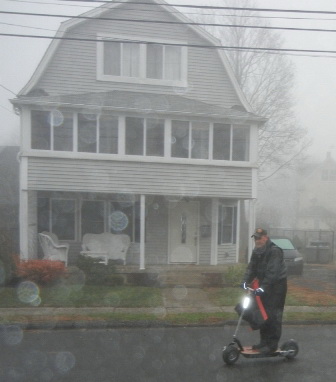 One more step for Bigelow Tea towards making the world a better place for future generations to come and a Win, Win for All.
Jim Gildea, Fairfield Plant Manager
Bigelow Tea