Bigelow Tea Suggests A Little Poetry With Your Tea Time Today
Tuesday, 31 January 2012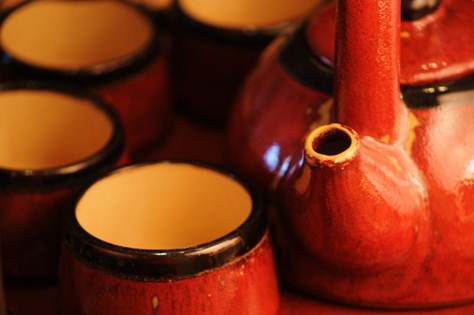 Bigelow Tea has thoroughly enjoyed sharing Hot Tea Month with all of you! From our remarkable live Facebook chat with Cindi to our sensational Charleston Tea Garden sweepstakes getaway, this month has been full of rockin' tea-related excitement! Of course, the best part of Hot Tea Month was each and every cup of tea that we sipped, shared and enjoyed during January. So to now close out the month, we leave you with this centuries–old and beautiful tea poem. Enjoy!
A Cup of Tea 
When the world is all at odds
And the mind is all at sea
Then cease the useless tedium
And brew a cup of tea.
There is magic in its fragrance,
There is solace in its taste;
And the laden moments vanish
Somehow into space.
And the world becomes a lovely thing!
There's beauty as you'll see;
All because you briefly stopped
To brew a cup of tea.
Tea helps our head and heart.
Tea medicates most every part.
Tea rejuvenates the very old.
Tea warms the hands of those who're cold.
Can't you just picture yourself holding a steaming mug of your favorite tea? Whether it's Constant Comment, Green Tea or an herbal variety, it all warms the heart and soul. So, with those words, we send you off into February, where we know you'll continue to enjoy your Bigelow Tea. Stay warm, and have a beautiful (and extra-long) February!
Poem by J. Jonker, Amsterdam, c.1670
Image by OhMyGouda, via Flickr.com