Enter The Bigelow Tea Big Game Sweepstakes And Win An Autographed Football Or Helmet And A Classic Tea Chest!
Wednesday, 1 February 2012
Hey football and Bigelow Tea fans – have we got an amazing Football Sweepstakes for you, just in time for the Big Game this Sunday in Indianapolis! Enter via our Facebook page until Feb. 8th to win autographed football memorabilia and Classic Tea Chests filled with Bigelow Tea!
The Bigelow Big Game Sweepstakes kicks off with two separate sweepstakes that are running simultaneously, each with two equally fantastic prize packages, and featuring both teams. Hey, we don't play favorites! So there will be four lucky winners in total. Here's the lowdown: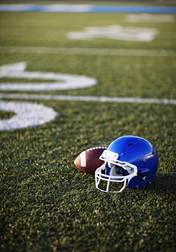 Bigelow Tea New York Fan's Sweepstakes – Win a helmet autographed by legendary New York quarterback (and Bigelow Green Tea fan!) Phil Simms plus a Bigelow Tea Classic Tea Chest filled with 64 individually wrapped teas. The tea chest is complete with an elegant cherry finish, brass hardware and eight tea bags each of: Vanilla Caramel, Earl Grey, Constant Comment, English Teatime, Green Tea, Orange & Spice Herb, Mint Medley Herb and Cozy Chamomile teas. Or you may win a Phil Simms autographed football with the Classic Tea Chest. With the stellar NFL stats of Phil Simms, like 199 touchdown tosses and over 33,000 yards passed, these will hold a MVP (Most Valuable Place) in any fan's household, or man-cave!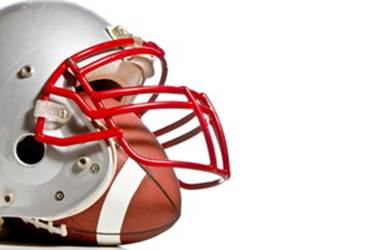 Bigelow Tea New England Fan's Sweepstakes – Win an official Super Bowl XLVI NFL Helmet signed by New England Tight End Rob Gronkowski plus our Classic Tea Chest, Or you can win an official Super Bowl XLVI NFL Football signed by Rob Gronkowski with the "GET GRONK'D" inscription with our famous tea chest. The 22-year-old "Gronk" holds incredible scoring and receiving records, redefining the position of tight end,including single-season records for most receiving touchdowns (17) and receiving yards (1,327)!
The total value of each of these four prizes is $62.95, not including the memorabilia value – which is considerable to football fans of all stripes!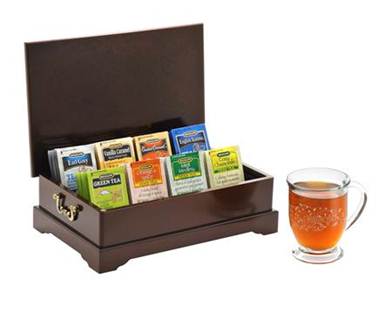 Our super Bigelow Tea chest! 
To enter, simply "like" our Facebook page (if you haven't already!) and click on the sweepstakes tab under our profile picture. You can enter one or both sweepstakes, one time each.
Don't miss this once-in-a-lifetime chance to win BIG! And good luck to you and your favorite team!