Bigelow Tea Urges Women To Pump Up Their Heart Health IQ
Tuesday, 7 February 2012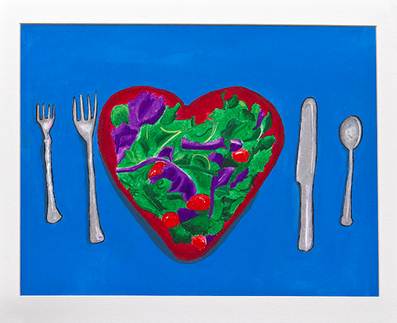 Ladies, did you know that a heart attack can strike with very little or no chest pain? Many women don't realize that they are less likely than men to experience that sudden crushing chest pain associated with a "Hollywood heart attack" – so named for the stereotypical movie character who grips his chest dramatically before hitting the floor. Because this is American Heart Month and the final day of Women's Heart Health Week, Bigelow Tea wants to share with you some important facts about heart health to consider the whole year through.
As we've talked about on our blog, heart disease is the leading cause of death among women over age 34. One reason behind that statistic is that heart attacks can act more like sneak attacks for women. While chest pain is certainly a common heart attack symptom for women and men, women often describe a pressure, tightness or an ache in the chest rather than severe pain. And, surprisingly, some women feel no chest pain at all during a heart attack. In one study of 515 women who experienced heart attacks, 43 percent said they did not feel any type of chest pain or pressure during the attack. So what should women look out for?
Atypical heart attack symptoms (more common in women):
Back, neck or jaw pain
Nausea
Vomiting
Indigestion
Weakness / Fatigue
Dizziness
Lightheadedness
Other common heart attack symptoms:
Pain in one or both arms
Shortness of breath
Sweating  (most common in men)
Being mindful of these symptoms can save your life. And of course it's important to understand the risk factors for heart disease and how to maintain good cardiovascular health.  Luckily, drinking antioxidant-rich tea is a great way to pump up a heart-healthy lifestyle!
Photo by the Bush Library via Flickr.com