Bigelow Tea Celebrates Black History Month And The Making of The MLK Memorial
Friday, 10 February 2012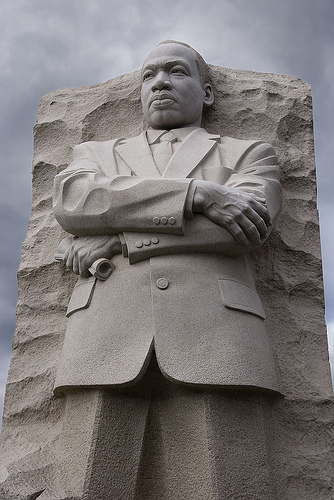 As the nation celebrates Black History Month, Bigelow Tea takes a moment to look at the making of the national monument to the Rev. Martin Luther King Jr., a majestic dream that took more than 30 years of planning and $120 million in donations to realize. The story behind the MLK memoriam is fascinating, as is the richly textured life of the slain Civil Rights leader himself.
With the official unveiling in October 2011, the monument became the first on the National Mall in Washington D.C. to specifically honor a person of color. The idea for the memorial began to take shape in the 1980s among members of Alpha Phi Alpha, the black fraternity to which Dr. King belonged. Harry E. Johnson, the president of the MLK Memorial Foundation, took over management of the project in 2002, leading efforts over the next decade garnering donations and navigating the federal approval process.
There were many political and artistic concerns regarding the monument's design and execution; the choice of a Chinese sculptor, Lei Yixin, raised some eyebrows as did the monument's placement and the imposing 30-foot height of the memorial. And it has been reported that the scroll in Dr. King's left hand was originally supposed to be a pen, until someone pointed out that Dr. King wrote with his right hand. In addition, renowned Poet Maya Angelou also observed that a poorly paraphrased quote on the memorial made Dr. King appear arrogant, prompting changes by the National Park Service to adjust the inscription.
The completion of the memorial is a remarkable achievement – and a testament to the power of Dr. King's legacy as a great American. This Black History Month, Bigelow Tea raises a cup to all those who kept the dream alive!
Photo Ron Cogswell via Flickr.com