Bigelow Tea Looks At Stephen Colbert's Hilarious Take On Teatime
Monday, 27 February 2012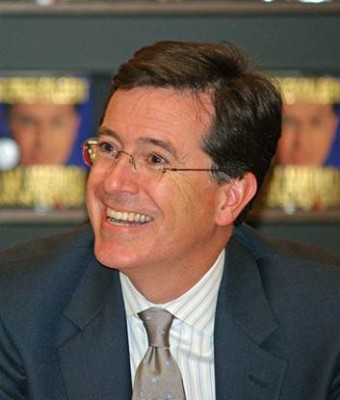 Laughter and tea – at Bigelow Tea, we consider both essential daily activities, and preferably in combination! So we loved seeing Stephen Colbert's hilarious spoofs on The Colbert Report about the ultra-proper British way to drink tea. It's a must-see for your belly laugh of the day! If you were lucky enough to catch the sketch when it first aired on the Comedy Central show last spring, we're sure you'll enjoy watching it again.
Colbert fans will recall that his television character, the seriously self-involved fake news pundit, got caught up in "royal wedding fever" preceding William and Kate's much-anticipated nuptials. In a series of segments he showed his audience how he was preparing for "Will and Kate's big date." After all, he noted, he was sure that his invite would be coming any day. His first "lesson" with British historian and biographer Hugo Vickers shows the impeccable Mr. Vickers trying valiantly to teach Stephen how to comport himself while taking tea with the royals. Part of the fun is that Mr. Vickers seems genuinely exasperated with his uncouth American student!
The antics continue in subsequent segments featuring Stephen learning to greet the queen and then heading off to Brooks Brothers to choose appropriate royal wedding attire. Brilliant! Grab a cup of your favorite Bigelow Tea and watch them all. Of course, we think that you should feel free to sip, slurp or gulp your Bigelow Tea in any manner you choose. Just be careful not to spill while laughing!
Photo by David Shankbone via Wikimedia Commons