Wake Up With Bigelow Tea – With Or Without Caffeine
Wednesday, 14 March 2012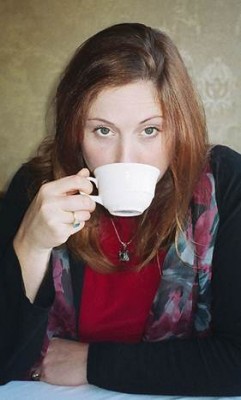 Caffeine – it helps make mornings tolerable for lots of people. We can certainly relate! But how much caffeine is too much? In recognition of National Caffeine Awareness Month, Bigelow Tea is checking the latest buzz about caffeine and sharing some tips for you.
You might be confused by some oft-repeated myths about the effects of caffeine's. For instance, while caffeine is sometimes referred to as a "drug" and thought to be addictive, many health experts say these claims are exaggerated. Caffeine does stimulate the central nervous system and can cause mild physical dependence, but according to WebMD "…caffeine doesn't threaten your physical, social or economic health the way addictive drugs do." So enjoy your morning tea guilt-free!
Researchers say that caffeine also offers potential health benefits with studies suggesting caffeine can help reduce the risk of some cancers and boosts cognitive functions. Other properties in tea include L-theanine and antioxidants, adding to its healthful profile. Still, it's important to understand your overall caffeine intake, and recognize how it can add up. Physicians say 300 mg of caffeine per day is acceptable for most healthy adults. Keep in mind that Bigelow Tea's black teas contain only 30-60 mg of caffeine – ¼ to ½ the amount in coffee. Our green teas contain 25-50 mg of caffeine.
Some people are more sensitive to caffeine and may choose to cut back. Fortunately Bigelow Tea offers lots of great decaffeinated teas too (with 1 to 8 mg of caffeine) and delicious herb teas, which are completely caffeine-free! You can even learn a DIY trick for cutting out the caffeine in your favorite tea: Cindi Bigelow shows you how in this video.
Now, during Caffeine Awareness Month, you can be more fully aware that no matter how much caffeine you prefer … a cup of Bigelow Tea fits the bill!
Photo by the Murphyraines via Flickr.com