Bigelow Tea Looks At The Colorful History Behind Memorial Day
Monday, 28 May 2012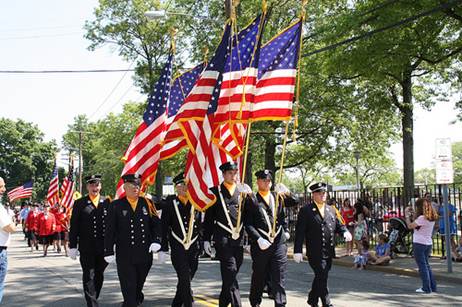 The origins of Memorial Day are a bit complicated, given that several American towns lay claim as its birthplace. But wherever it actually started, the holiday has become an important national symbol of our gratitude to all those who have fought and died as members of the armed services. We honor the fallen with this day of remembrance over the long three-day weekend, considered the start to the summer season.
Some historians believe the first Memorial Day took place on May 1, 1865 amid a dramatic moment toward the end of the Civil War. According to the story, recounted by Time magazine, a group of men, former slaves, gathered that April at a Charleston, S.C., racetrack that had been turned into a prison, where more than 250 Union soldiers had died. They dug up the mass grave and interred the bodies in individual graves. On May 1, some 10,000 Charleston residents, missionaries, teachers, schoolchildren and union troops gathered at the site singing "The Star Spangled Banner" and carrying roses.
But it wasn't until three years in later in 1868 that May 30 was officially declared Decoration Day, "which was designated for the purpose of strewing with flowers and otherwise decorating the graves of comrades who died in defense of their country during the late rebellion." In 1971, Congress moved Memorial Day from May 30 to the last Monday in May. Over the years, some have felt that the meaning of the three-day holiday has been mislaid with revelry trumping the solemnity of the day.
Bigelow Tea hopes you will have an opportunity to attend a Memorial Day parade or observance while also spending quality time with friends and family.  Here's to a safe and peaceful holiday weekend!
Photo by Dawn Paperin via Flickr.com