Bigelow Tea Celebrates July 4th And The Stars And Stripes Forever
Wednesday, 4 July 2012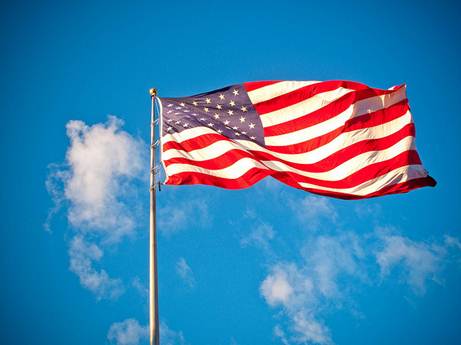 July 4th is a special slice of American history and tradition, drawing us back to the foundations of our country in 1776, when the thirteen colonies claimed independence from England and announced our democracy to the world! On Independence Day Bigelow Tea joins in the celebration of everything that The Declaration of Independence lays out in its powerful and poetic language:
"…we hold these truths to be self-evident, that all men are created equal, that they are endowed by their Creator with certain unalienable Rights…"
The philosophy that Thomas Jefferson penned in the document was based on ideals championed by John Locke and the Continental philosophers. The Declaration of Independence summarized this philosophy and set forth the colonists' grievances against King George III, justifying a break with the Monarchy. More than two hundred years later, we celebrate July 4th and our freedom with family, friends, cookouts, parades, fireworks and iced tea!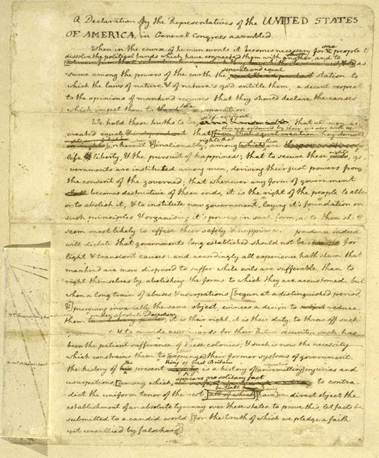 First page of Jefferson's rough draft of the Declaration Of Independence
Bigelow Tea is immensely proud of all of those who help protect that precious freedom. That's why we created Tea For The Troops, to honor our United States Armed Forces. We bring a little bit of "home" to the courageous men and women of the military with our fabulous tea that is 100% grown on American soil at our Charleston Tea Plantation.
So here's to our armed forces and to a day spent sharing quality time with the family on the beach or near the back yard grill …  and don't forget to keep sipping that refreshing iced tea! Enjoy a happy and safe Independence Day!
Image One by HarshLight via flickr.com
Image Two via monticello.org