The 25th Anniversary Bigelow Tea Community Challenge Takes Place This Sunday!
Monday, 24 September 2012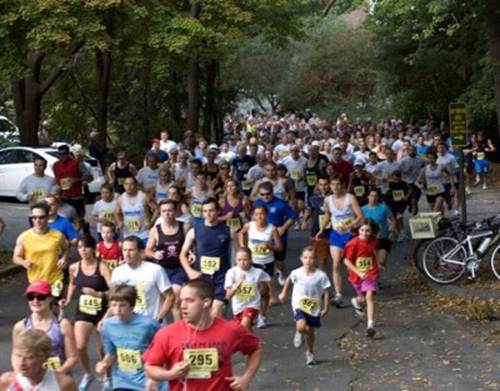 This coming Sunday, September 30th, Bigelow Tea is hosting its 25th Anniversary Bigelow Tea Community Challenge, the annual 5K Road Race, a non-competitive Fitness Walk and Kids' Fun Run that's fun for the whole family! We hope you'll join the more than 1,000 runners and walkers to have fun and to help raise $100k –100% of which will go to 16 local charities, because together we make a difference! We're so proud of the quarter century of smiles that the Bigelow Tea Community Challenge has provided for the people in the neighborhoods where we live and work.
When it comes to community involvement, the Bigelow family and Bigelow Tea employees keep very busy, from helping build homes for families in need, to book drives, to school mentoring programs. Our commitment to supporting worthy causes is all a part of our Bigelow Mission statement.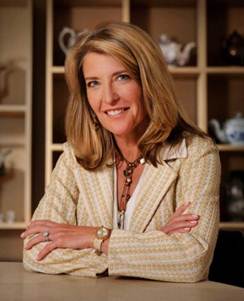 "Our community involvement goes beyond being good corporate citizens. We love to support our community!" says Cindi Bigelow, third generation president of Bigelow Tea. "And the 25th Annual Bigelow Tea Community Challenge is a great way to have fun while helping to make an incredible difference in the lives of so many people."
The organizations that will benefit from this year's Community Challenge include the Fairfield YMCA, the Bridgeport Rescue Mission and the Fairfield Senior Center, all important and worthy community groups!
So please join us at the Wakeman Boys & Girls Club in historic Southport, Connecticut this Sunday! Take part in the festivities, including a raffle with a grand prize of two plane tickets to anywhere in the continental U.S., donated by Warren Travel Agency.  A free 25th Anniversary T-shirt, goody bag, food, drinks and childcare will be provided for the first participants to register. And this year, in honor of the anniversary, there will be a silent auction of signed sporting memorabilia donated by the NY Yankees. Click here to register and here for more information and directions to the event.
Please make plans to join us on this Sunday, September 30th! Cindi and the Bigelow family look forward to seeing you there!