The Height Of Fashion: A Bigelow Tea Tasting
Friday, 19 October 2012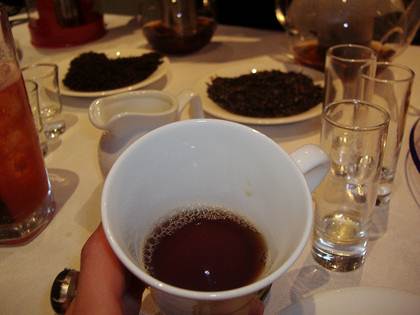 Why should wine tasting enthusiasts have all the fun?  Sure, Bigelow Tea knows that wine tastings can be great, but hosting a Tea Tasting is just as pleasurable – and a perfect "happening" for so many occasions.  Whether a themed selection of Bigelow Tea's flavored teas, or a broader mix of Bigelow Tea selections, the essentials of a tea tasting are easy: pour, sip, taste. And repeat!
A tea tasting doesn't have to be difficult to host, and the guests don't need the descriptive (and often perplexing!) language that many wine lovers relish. Here are some easy guidelines for a successful tea tasting: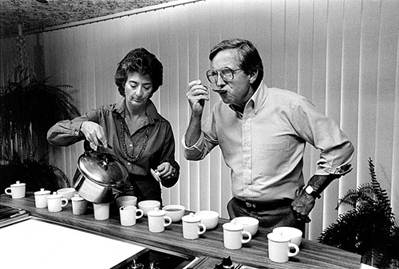 We've always done a lot of tea tasting at Bigelow Tea!  Here are Eunice and David Bigelow in 1972
(Today, we do it in labs with white coats!)
Tea appreciation is part science, part art; it's enjoying the tea as well as the company of your guests. So if you host a tea tasting, be sure to savor it all. And if you use Bigelow Tea to fill the cups, you'll always have a wonderful tasting because and every tea bag is overwrapped and sealed in our stay fresh foil packet … making for a top-notch cup of tea every time!
There's no better choice for your next tea tasting, and your journey of tea appreciation!
Image one by Abigail Silvester via flickr.com