Chat With Cindi Bigelow LIVE On Bigelow Tea's Facebook Page, Tuesday, October 23rd
Monday, 22 October 2012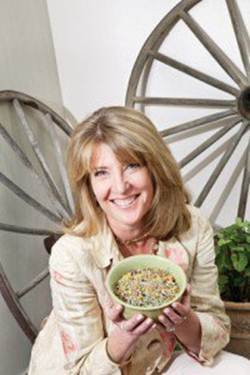 Back by popular demand … a LIVE Facebook Tea Chat with Cindi Bigelow tomorrow, October 23rd! So many of you chimed in last January for Cindi's first-ever Facebook chat, we just knew that another wonderful Bigelow Tea tradition had begun. Cindi will be available to answer all your tea-related questions from 2 -3 pm, EST.
"Wow, I was overwhelmed by the response to our last Facebook chat, and am truly thrilled to engage one-on-one with our very savvy tea fans," says Cindi. "It was fun—and hectic—trying to keep up with the questions, but everyone was patient as I typed away. I can't wait to do it again!"
Whether you're interested in Bigelow Tea family history, why our "Constant Comment"® tastes so delicious or perhaps how we develop those tempting tea recipes, Cindi will take your questions and share the answers right on Facebook. To participate, simply go to our Facebook page tomorrow at 2 p.m. EST … and bring on the questions! We hope you'll grab your favorite cup of tea and join us for this special hour-long tea chat!