Bigelow Tea Makes Composting a Priori-Tea
Tuesday, 23 October 2012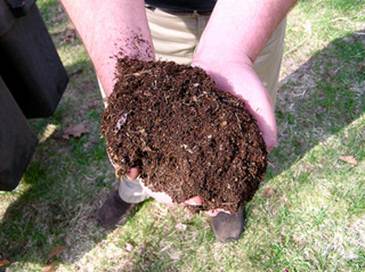 Because our SustainabiliTea commitment at Bigelow Tea pertains to every aspect of our business, we've instituted a composting program in our Fairfield office, currently composting 12 tons per year! We even compost our biodegradable tea bags (minus the staple). But what does that really mean? How does this help? And how can we do it on a broader level?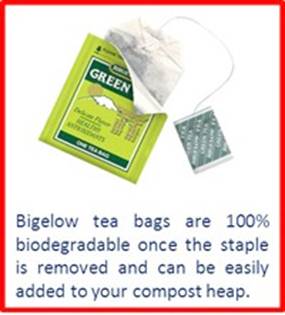 Compost is organic matter—unprocessed, non-carnivorous, food—that has been decomposed and recycled as fertilizer and soil nutrients. At the most basic level, composting involves taking a heap of "green" food waste, combining it with water and air … and waiting for those materials to break down. After a period of weeks or months you have humus (not the kind you eat), a beautiful, nutrient-dense soil that is perfect for gardens, landscaping, and even preventing weeds. Not a gardener? Composting still brings enormous benefits to the environment. Our landfills could be reduced by up to 75% if everyone, including businesses like Bigelow Tea, composted.  Just imagine.
The funny thing is that it actually saves people money to compost. Composters spend less on trash removal and save money on everything from fertilizer to weed control.
At Bigelow Tea, with the help of Garick, a composting facility in New Milford, CT, we are taking it to the next level and composting all of our food waste. We've also made a "zero waste" pledge and are on target to send out 60 tons less trash in 2012.
We hope that perhaps you will consider starting your own compost program at home. It's simple, it helps the environment and it saves money. Sounds like a great idea! Give it a try … and be sure to put a Bigelow Tea bag right on the top of the pile!
Photo by Normanack via Flickr.com