All in the Family: Bigelow Tea Proudly Shares Its History
Tuesday, 6 November 2012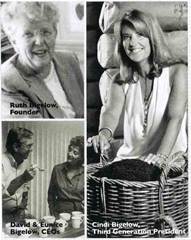 At Bigelow Tea we like to acknowledge many occasions and celebrations, great and small. During the month of November, one commemorative event is particularly near and dear to our hearts: Family Stories Month. Our history as a family-run business gives us a personal connection to this special time of year.
Our legacy begins with our founder and matriarch, Ruth Campbell Bigelow. An avid tea connoisseur, Ruth turned her interest in finding a "more zestfully flavored tea" into a hands-on project. In 1945, she experimented with a Colonial-era tea recipe by testing different methods for enhancing its flavor.
After family and friends tasted her new creation, a blend of orange rind and sweet spice, one person said to Ruth that people were commenting on her tea, constantly. And thus the name for our "Constant Comment"® tea was born!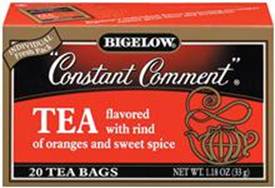 Since then, Bigelow has expanded to offer over 120 varieties, including green, iced and herbal teas. Plus, our leadership remains in the family! Cindi Bigelow, Ruth's granddaughter is Bigelow Tea's third-generation president.
As we're proud to archive our family history, why not do the same with yours? Here are some ideas for celebrating Family Stories Month:
Draw up a family tree
Find genealogy resources, online or locally
Start writing a family journal or blog
Organize a family scrapbook.
This month, start putting stories about your family in writing or chronicling them with photos. It's the best way to share them with future generations. And, of course, we highly encourage you to sip Bigelow Tea while doing so!