Bigelow Tea Adds Pizzazz to National Pomegranate Month
Friday, 9 November 2012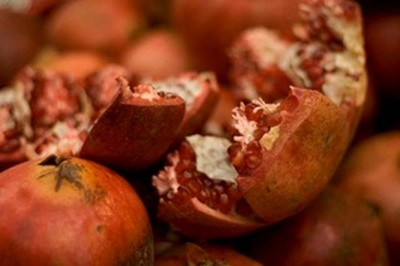 Pomegranates have been consumed since ancient times, and today can be found in any produce section. The seeds of this red, juicy fruit are delicious on their own and are extremely versatile in recipes. November is National Pomegranate Month, and Bigelow Tea has a taste for its flavor in several of our tea blends including Pomegranate Black Tea, Green Tea With Pomegranate, Organic Green Tea With Pomegranate & Acai and our herbal Pomegranate Pizzazz.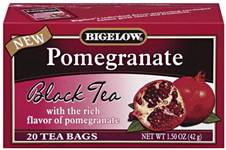 Moreover, we've concocted two specialty drinks that mix in our pomegranate herbal tea with other ingredients, and the results are worth celebrating! As the holiday season approaches, we hope you'll find that the flavor of pomegranate can help make spirits bright at your gatherings. Give these two cocktails a stir!
Pomegranate Pizzazz Champagne Punch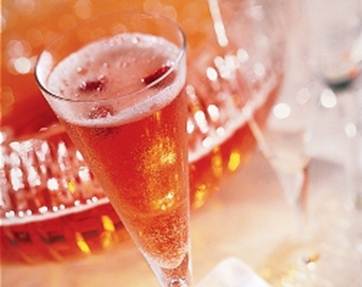 Ingredients:
1 ¼ cups boiling water
6 Bigelow® Pomegranate Pizzazz™ Tea Bags*
750-ml bottle champagne or sparkling wine, chilled
2 tablespoons orange juice
¼ cup fresh pomegranate seeds (optional)
Yield: Serves 6-8
Instructions:
1) Combine water and tea bags and allow to steep for 5 minutes. Thoroughly squeeze tea bags and remove.
2) Add orange juice. To chill, place tea concentrate in the freezer for 30-45 minutes.
3) Pour champagne into a large pitcher. Add tea mixture and pomegranate seeds to pitcher and stir.
4) Serve immediately.
Pomegranate Bellini Mar-TEA-ni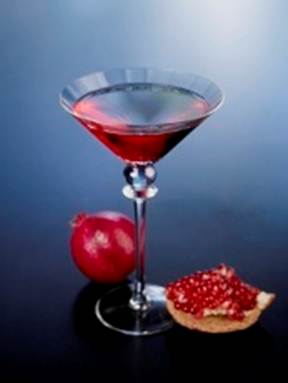 Ingredients:
6 Bigelow® Pomegranate Pizzazz Herbal Tea Bags
1 ¼ cups (310mL) boiling water
4 ounces vodka
¼ cup (60mL) fresh orange juice
Pomegranate seeds if available
Yield: Serves 4
Instructions:
1) Place Bigelow® Pomegranate Pizzazz Herbal tea bags into a measuring cup and add 1¼ cups boiling water. Let brew for 3 minutes. Remove tea bags.
2) Allow to cool, and then chill. To chill place tea concentrate in the freezer for 30-45 minutes.
3) To make a martini, take two ounces of the cooled tea and mix it with 1 tablespoon of orange juice and one ounce of the vodka. Shake with ice and strain into a martini glass. Garnish with pomegranate seeds.
NOTE: If a sweeter Mar-TEA-ni is desired, add ¼ ounce (½ tablespoon) of orange flavored liquor (Triple Sec, Grand Mariner, or Cointreau) to each drink.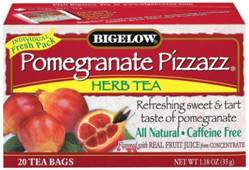 Image 1 by JMR_Photography via Flickr.com