Bigelow Tea Salutes Our Veterans And Their Heroic Families
Monday, 12 November 2012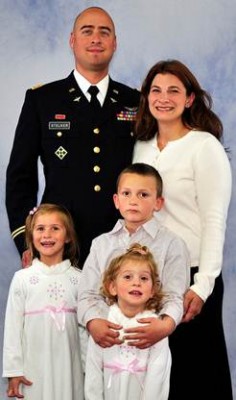 It has been said that "Freedom is Never Free." That's a powerful idea, and Bigelow Tea knows it's something understood by the members of the U.S. military and their hard-working families at home. That's why this month Bigelow Tea adds our voice to the chorus of those saying "thank you" during Military Family Appreciation Month!
November is an important opportunity to recognize the sacrifices made by the families of our troops as their loved ones serve our country. It's a challenging life of separation, worry and stress that these families endure with dignity. November also brings us Veteran's Day, another time to celebrate the brave men and women who have served in our country's armed forces. Since 1938, November 11th has been a legal holiday, originally called Armistice Day. The name was changed to Veteran's Day in 1954.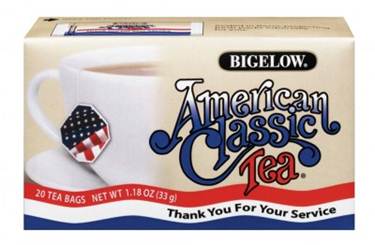 At Bigelow Tea we show our admiration for those in the military with our Tea for the Troops program. Special boxes of our American Classic Teas are distributed to those serving the country … to give them a taste of home and a warm cup of tea. We're always thrilled to hear back from the troops after they receive the tea. It's just one way we say thank you for your service to our brave military men and women … and their families!
So when you see someone in uniform, or meet their ever-vigilant families, don't forget to thank them too, and not just in November. Their strength is our strength and we are all indebted to them for our freedoms. Join us as we bow our heads in deep gratitude for their sacrifices. 
Image One by USAG-Humphreys via Flickr.com
Image Two via Va.gov