Bigelow Tea Offers A Taste Of Tea-Infused Recipes Shared By Foodista
Tuesday, 13 November 2012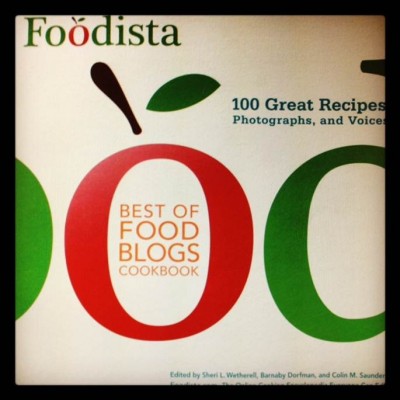 Bigelow Tea knows many tea fans also appreciate great food.  And no matter what your culinary inclinations, chances are there's a food blog to satisfy your cravings. Exploring this amazing variety of recipes and blog voices in one place is a joy with the website Foodista, a passionate community of food lovers and our sweepstakes partner for November!
Bloggers featured in Foodista's first book, Foodista Best of Food Blogs Cookbook, are among the many who have contributed recipes to the Foodista site. Today we wanted to take a moment to highlight two Foodista contributors and their yummy tea-infused recipes. Their creativity demonstrates what we've known for quite some time at Bigelow Tea: that tea isn't just for drinking and can, in fact, take your cooking to the next level.
First up is Rhonda Adkins, a self-described "biker chick that loves to cook and ramble about whatever else crosses my mind." Her blog, The Kitchen Witch, features an eclectic mix of recipes reflecting her "champagne taste and beer budget," along with frank musings about her life in a large, blended family living in Great Falls, Montana. We think you'll be captivated by her recipe for Chinese Tea Eggs!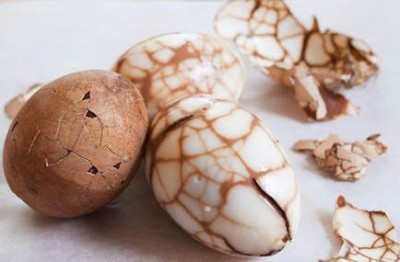 Ingredients:
6 eggs (any size)
2 tablespoons (30 ml) (6 gm) black tea leaves, or 4 tea bags
2 teaspoons (10 ml) (5 gm) Chinese five spice powder
1 tablespoon (5 ml) (3 gm) coarse grain salt
toasted sesame seeds, to garnish
Instructions:
In a large enough pot to avoid overcrowding, cover the eggs with cold water. Bring to a boil over medium heat and simmer for twelve minutes. Remove the eggs with a slotted spoon and keep the cooking water. With a spoon, tap the eggs all over until they are covered with small cracks. This can also be done by tapping and rolling the eggs very gently on the counter.
Return the eggs to the pan and add the tea leaves or bags, Chinese five spice powder, and salt. Cover the pan. Heat gently and simmer, covered, for one hour. Remove the pan from the heat and let the eggs cool down in the liquid for 30 minutes. Remove the eggs from the liquid. Peel one egg to check how dark it is; the others can be returned to the liquid if you wish to have the web-like pattern darker. Allow the eggs to cool fully.
To serve, peel and slice the eggs in halves or quarters. Sprinkle with toasted sesame seeds.
Also on the menu is a luscious Strawberry Mango Green Tea Limeade by Susan Keefe, a Canadian foodie. Her Seafield Farm blog is named for the Nova Scotia farm where her family gathers a few times each year.  She writes, "Not only is the blog a great way to record old family recipes and tasty culinary experiments, it also helps me maintain a strong connection with that special piece of land I was lucky enough to grow up on."
Strawberry Mango Green Tea Limeade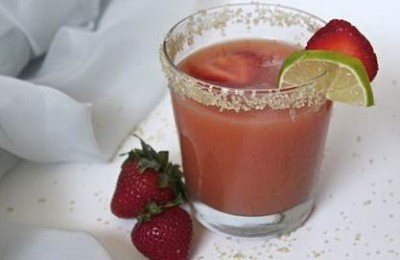 Ingredients:
1 cup of strawberries, hulled and quartered
1 cup of mango, peeled and cubed
1 cup lime juice
4 cups brewed green tea, chilled
1/4 cup simple syrup
 Instructions:
In a blender or food processor puree and blend the strawberries, mango, lime juice and simple syrup.
Pour puree over ice in a large pitcher.
Add chilled green tea and stir.
Pour into glasses and garnish with lime wedges and fresh strawberries. 
We hope you enjoy these delicious recipes and that you'll enter our sweepstakes today for a chance to win the Foodista cookbook or our grand prize, a "Constant Comment"® Personali-Tea Basket! Enter on our Bigelow Tea Facebook page by "liking" the page and clicking on the sweepstakes icon under our cover photo. Sweepstakes ends at midnight EST on November 30th! 
Recipes and photos via Foodista