Join Bigelow Tea By Making a Commitment to Recycle More!
Wednesday, 14 November 2012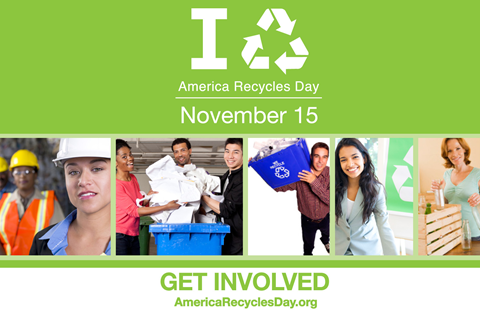 Bigelow Tea would like to invite you to join us this month as we celebrate recycling in America! November 15th is America Recycles Day, and we couldn't be more excited to promote this worthy cause … with your help!
Since 1997, communities across the country have come together on this day to celebrate the earth and to motivate people to recycle. It's a great day to get our neighbors, friends and community leaders excited about what can be accomplished when we all work together.
Recycling and reducing waste is a huge deal here at Bigelow Tea. Over the years we've made great efforts to keep waste out of landfills by watching every area of business … from our recycling programs to our composting methods to the reduction of raw material waste. In fact, we recently achieved a huge milestone: we attained "Zero Waste to Landfill" status based on the guidelines from the Zero Waste International Alliance International!
So, as part of America Recycles Day, we encourage you to take a recycling pledge by clicking here.  The pledge is twofold: (1) to learn what materials are collected for recycling in your community; and (2) to recycle more during the next month.
We hope you'll make the pledge and help America make strides towards a greener tomorrow! Let's work together to make recycling bigger and better every day of the year!
Images via Americarecyclesday.org