Bigelow Tea Shares Tips For Decorating Your Home For Hanukkah
Friday, 7 December 2012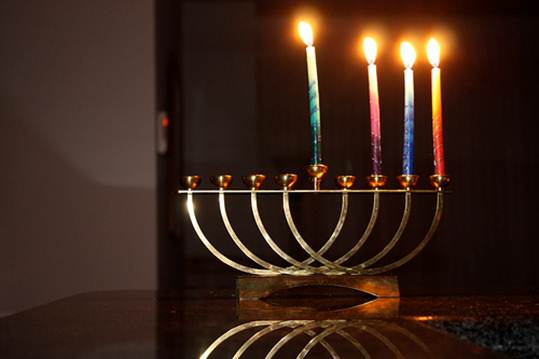 It's almost time for joyous Hanukkah traditions like lighting the menorah, making potato latkes and exchanging gifts. In recognition of the "festival of lights" in the Jewish faith, Bigelow Tea takes a moment to highlight fresh and inventive ways to decorate your home and celebrate ancient customs in modern style!
Hanukkah commemorates the victory of the Jews over their rulers in the second century BCE. Today, the celebration focuses primarily on the "miracle of the oil" symbolized by the light of the menorah. The lighting of one candle each night for eight days reminds us of the Hanukkah story:  When the Temple of Jerusalem was rededicated, there was only enough holy oil for one day, but it lasted for eight – representing "the triumph of Judaism's spiritual values as embodied in its Torah." The lighting of each candle is a reminder of past miracles and the Jewish people's ongoing pursuit of peace.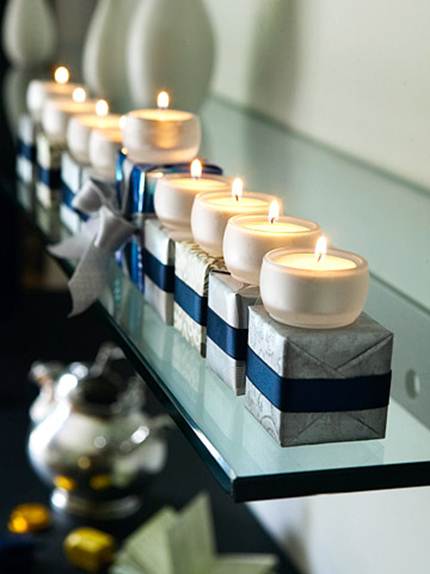 The traditional Hanukkah colors are blue and white and make a beautiful palette for decorating your home, gifts and tabletop for the holiday. Better Homes and Gardens has lots of do-it-yourself ideas, including the one pictured above for a menorah made of glass tea lights set atop wrapped boxes. Or you might try making decorative stars to adorn presents or string on garlands, as Martha Stewart has done in the past. And if you're strapped for time or in need of that perfect "something," handcrafted items just for Hanukkah— like wreaths, textiles, decorations— can be found online.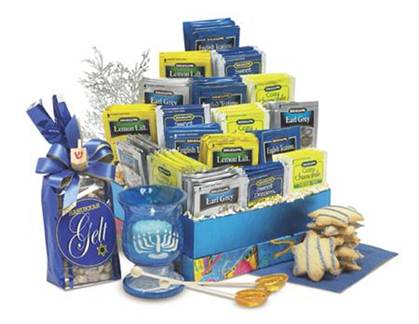 As for gifts, tea always makes a lovely present, especially since almost all Bigelow Tea varieties are certified Kosher! Our 'Giving Hai' Hanukkah Gift makes a grand presentation to someone special with 18 teas and assorted treats.
Have a happy and tea-rrific Hanukkah!
Photo 1 by Scazon via Flickr.com
Photo 2 via Better Homes and Gardens