From Our Bigelow Tea Family To Yours … May Today Bring Comfort And Joy
Tuesday, 25 December 2012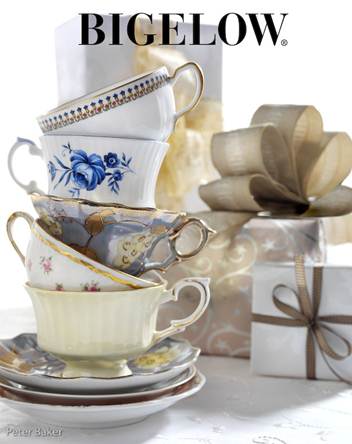 We've been hustling and bustling all month, but today is a day for peace. As people all over the world gather with family and friends to celebrate, we at Bigelow Tea want to wish you a beautiful holiday full of love, laughter and tea!
The Bigelow family cherishes special moments and holidays that bring those we love closer together. Whether it's a family meal shared around the dining room table or a simple slice of pie and a hot mug of Earl Grey tea sipped by the fire … today is all about the comforts of home.
So, sit back and appreciate the fruits of your December labor. The gifts are wrapped, the cards are mailed and the tree is lit. Take it all in and enjoy! From our family to yours … happy holidays. May your day be merry and bright!