Bigelow Tea Raises A Glass With Sparkly Beverages On New Year's Eve!
Monday, 31 December 2012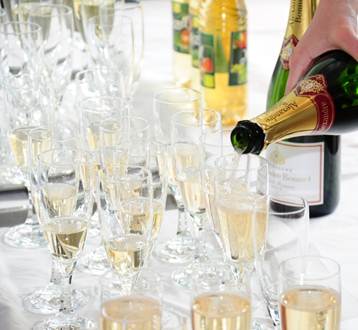 As midnight as the countdown to 2013 approaches, we at Bigelow Tea say … let the festivities begin! It's time to raise a glass and bid farewell to 2012 while we welcome the new year. We can't think of a better way to start off the merriment than with two sparkly beverages! The first is a gorgeous holiday punch flavored with our classic "Constant Comment"®Tea. The second is the equally festive Mellow Limoncello Sparkler. Each can be prepared in a snap, so you won't have to miss any of the fun. So, tonight, as you get ready to shout "Happy New Year," treat yourself and your guests to a flute full of tea-infused fun!
Sparkling "Constant Comment" Tea Holiday Punch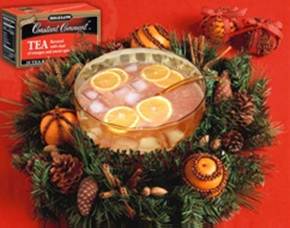 4 cups water
6 Bigelow Constant Comment® Tea Bags
2 quarts Sparkling Water**
1 12-oz. can frozen lemonade concentrate
1 12-oz. can frozen orange juice concentrate
1 8-oz. can crushed pineapple with juice
Orange Slices
Yield: Yields 25 4-oz. servings.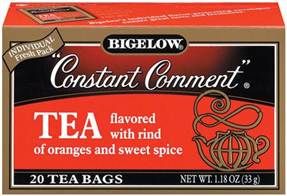 In a saucepan, bring water to boil, add tea bags, cover and steep for 5 minutes. Remove tea bags. Allow tea to cool; then chill.
Just before serving time, combine tea, sparkling water or Champagne, juice concentrates, and pineapple in a large punch bowl.
Garnish with Orange Slices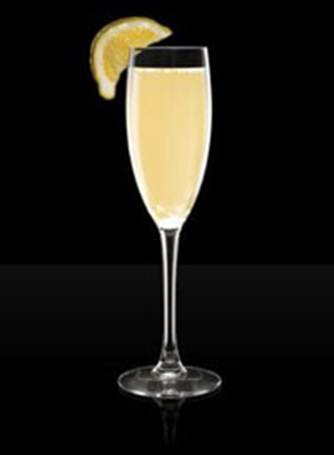 Ingredients:
2 cups (500mL) water
6 Bigelow I Love Lemon® Herb Tea Bags or Bigelow Lemon Lift® Tea Bags
½ cup (125mL) Limoncello Liqueur
Sparkling wine or sparkling water
Lemon slices
Yield: Serves 6. Prep Time: 10 minutes – Cook Time: N/A.

Instructions:
Boil 2 cups (500mL) water. Place Bigelow's I Love Lemon® Herb (or Lemon Lift®) tea bags into teapot. Pour water over tea and let steep for 2-5 minutes. Chill.
When ready to serve, pour 1/3 cup (80mL) chilled lemon tea into a champagne or wine glass. Add 2 tablespoons (30mL) Limoncello Liqueur and fill up with chilled sparkling wine or water. Garnish with a thin slice of lemon.
Image by L.C.Nottaasen via Fotopedia.com